We support an array of charitable organisations worldwide, all of which aim to enrich the lives of underprivileged young people through sustainable health and education initiatives. By improving the wellbeing and prospects of today's children in need, we can offer them a better tomorrow and we are fully committed to these humanitarian causes that help youngsters secure their future. — Rob Burns, CEO of The First Group
Corporate Social Responsibility
The First Group's charitable efforts aim to enrich the lives of underprivileged young people around the world.
As the UAE's leading integrated property developer, The First Group has forged a reputation for delivering the highest quality services and support to our growing international client base.
However, true to our corporate mantra, 'Foundation for Growth', we have also developed a robust and innovative Corporate Social Responsibility (CSR) strategy that focuses on securing a brighter future for disadvantaged communities around the world.
Our flagship Enriching Young Lives programme has helped transform the lives of thousands of children living in underprivileged communities over the past decade.
Our CSR efforts extend to organising major events promoting important charities in the UAE and abroad, such as The First Group 7 Emirates Cycle Challenge, which saw amateur and professional cyclists ride across the UAE to raise awareness of the work of The Rashid Center for People of Determination. We also provide on-the-ground support to our charitable partners working in underprivileged areas.
Take a look at our initiatives: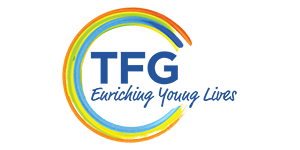 Through our 'Enriching Young Lives' platform, we partner with leading charities across the world to provide underprivileged children with educational support and life-changing opportunities.

Cyclists participating in The First Group 7 Emirates Cycle Challenge undertook an epic 550km four-day ride across all seven emirates of the UAE, raising awareness about the vital work of The Rashid Center for People of Determination.
Corporate Social Responsibility NEWS