THE FIRST GROUP GIVES CHILDREN THE GIFT OF HAPPINESS THIS RAMADAN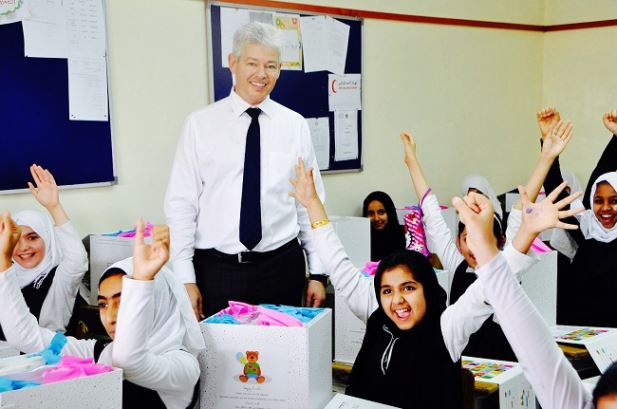 Leading Dubai-based property developer teams up with The Happy Box to deliver school supplies to thousands of young people in the UAE and Egypt
The First Group will bring smiles to the faces of thousands of children in the UAE and Egypt this Ramadan by giving out boxes full of fun and educational activities.
Dubai's leading property developer has joined forces with The Happy Box to deliver more customised Happy Boxes to children in both countries during the Holy Month.
This philanthropic effort will see kids aged three to 11 receive carefully-assembled Happy Boxes packed with school supplies that are both engaging and challenging.
In the UAE, the Happy Boxes sponsored by The First Group, will be handed out to young people at Manar Al Iman Charity School, Al Manama School and Al Salef Al Saleh School.
A team of volunteers from The Happy Box will then head to Cairo and gift around 500 boxes to underprivileged children.
"Every child in the world deserves an education and The Happy Box initiative is a wonderful way to give young people in our local community and across the region, the chance to learn and have fun," said The First Group co-founder and joint chairman, Danny Lubert.
"We hope that in partnership with The Happy Box team, we can help educate these children and their families, paving the way for a better life in the future."
The Happy Box has been spreading happiness since its inception in 2014, by producing customised boxes packed full of educational activities and supplies that not only foster learning, but encourage parents to spend quality time with their children.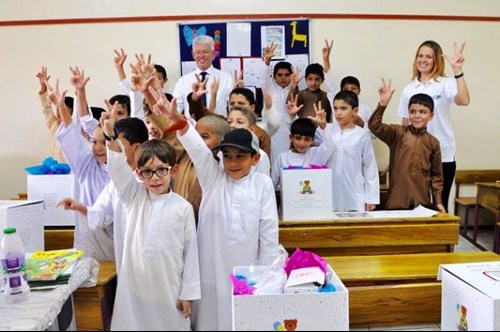 The Ramadan Happy Box initiative is part of the company's Happy Hearts giving programme, which was launched as a social responsibility division of the entity in August 2015, with the aim of spreading happiness amongst underprivileged communities around the region.
For every Happy Box purchased, The Happy Box donates a box to a child in need and over the past few years, boxes have been distributed to disadvantaged children in Nepal, Syria, Jordan and India.
In December 2015, The First Group sponsored 1,600 boxes that were distributed to children at three locations in Jordan: Zaatari Refugee Camp, the Queen Rania Family and Children Centre (QRFCC), and an informal education centre for children in need operated by Save the Children and UNICEF.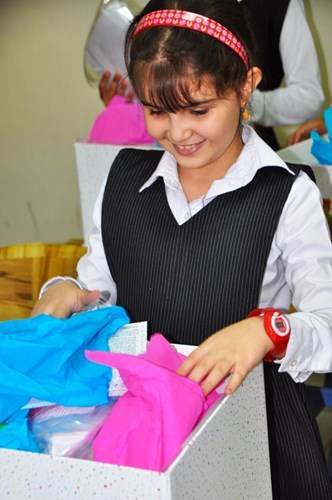 The Happy Box co-founder Jumana Al Darwish said "it was imperative to embrace the Holy Month's spirit of giving and hence opted to launch this campaign, covering not one but two destinations, to ensure we spread some extra happiness during Ramadan."
"I am so proud of all that we have managed to achieve in giving back to the local community and I'm incredibly grateful for the care and generosity shown by The First Group and its willingness to support little ones in need."