Helping Enrich Young Lives
Our flagship Enriching Young Lives programme
has helped transform the lives of thousands of children.
Over the past two decades, The First Group has lent its support to dozens of charities serving underprivileged communities worldwide, helping to raise much-needed funds through charity drives, extreme challenges and other unique initiatives.
CYCLING FOR A PURPOSE
More than 24 cyclists, including Olympic Gold Medallist Samuel Sánchez, took part in The First Group 7 Emirates Cycle Challenge. Sheikha Madia bint Hasher bin Mani Al Maktoum also joined the team for the last stage of the 550km four-day tour, which took in all seven emirates of the UAE and helped raise awareness about the vital work of The Rashid Center for People of Determination.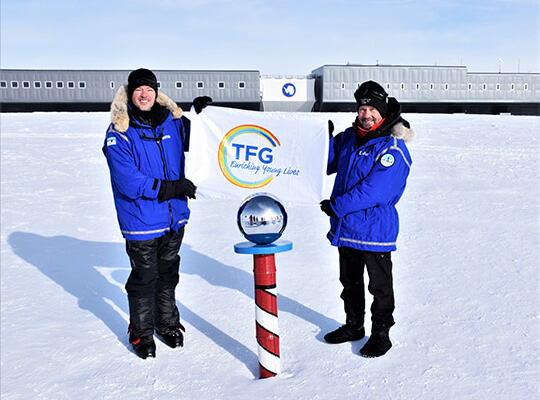 Danny Lubert & Rob Burns brave the North & South Poles for charity
In 2015, The First Group co-founder Danny Lubert and CEO Rob Burns embarked on the ultimate arctic adventure, travelling by ski to the North Pole to raise awareness about TFG's Enriching Young Lives campaign. The pair repeated the feat in 2017, this time completing the challenging trek to the South Pole.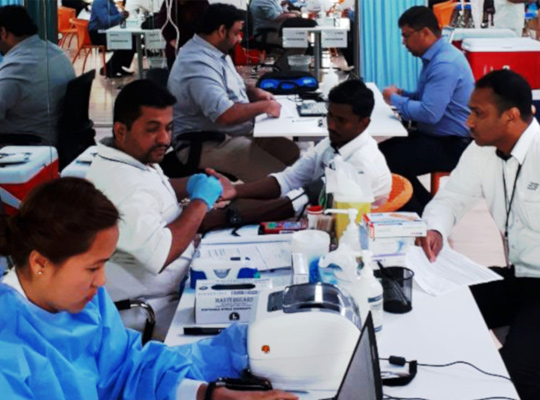 TFG blood donation drive declared a resounding success
Dozens of The First Group's employees have generously donated blood as part of an initiative launched in partnership with Dubai Health Authority's (DHA) Dubai Blood Donation Centre (DBDC).
The First Group gives children the gift of happiness during Ramadan
The First Group brought smiles to the faces of thousands of children in the UAE and Egypt this Ramadan by giving out boxes full of fun and educational activities.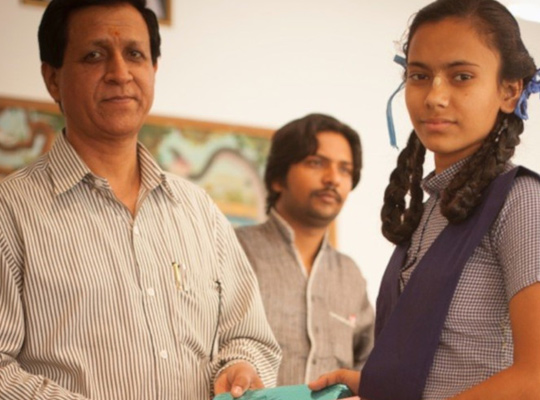 The First Group Sponsored students honoured in India
Radhika, a young student sponsored by The First Group who is enrolled at the Sandipani Muni School in India's Uttar Pradesh region, has been awarded a special prize for her academic efforts and for topping her class in terms of attendance and behaviour.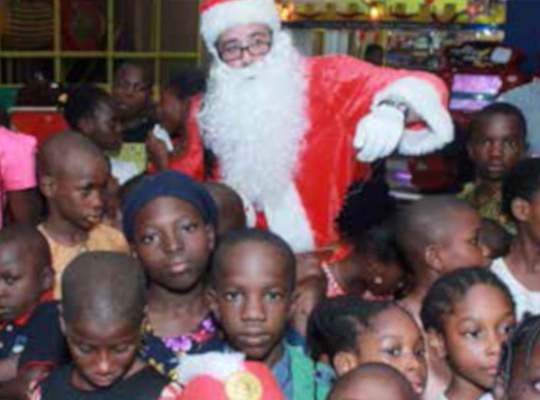 SOS Children's Village, Abuja
The First Group team in the Nigerian capital of Abuja threw a funpacked Christmas party for the kids and staff of SOS Children's Village.
The 'SOS Holiday Party' took place at the popular Magicland theme park, was a "remarkable day", said The First Group's Abuja office manager, Titilayo Olorunshola. .
Happy Box, Jordan
TFG supports Happy Box's Happy Hearts programme providing educational opportunities for disadvantaged children.
Hundreds of underprivileged children living in Jordan have benefitted from a new charitable initiative sponsored by The First Group.