en-GB
Millennium Place Marina
With its breathtaking views across Dubai Marina and central location close to the district's many attractions, Millennium Place Marina represents the perfect investment option.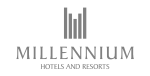 Dolphin Tower
A stunning contemporary hotel located adjacent to Dubai Canal, this 330-key property is one of three under development by The First Group in the region's business capital, Business Bay.
Al Dar Tower
This completed residential tower lies in the heart of Dubai Marina, close to its many attractions and world-class transportation links. It is an ideal investment option for clients seeking immediate returns.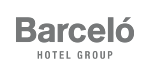 Our visit to Dubai was a truly rewarding experience. We'd like to express our appreciation to The First Group for arranging our tour of its operations and its investment opportunities. As the adage goes, "seeing is believing", and we were truly impressed by The First Group and look forward to investing with the company.
The One Hotel at Business Bay
This spectacular 492-room, four-star hotel is situated in the heart of this dynamic, upcoming district of Dubai close to major transportation links and the city's many business and leisure attractions.