Meet The First Group Senior Management Team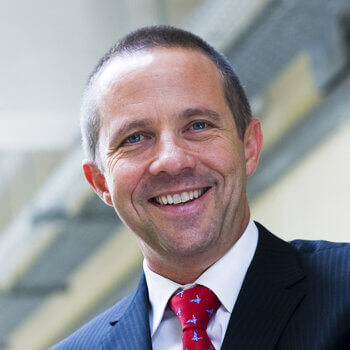 Danny Lubert
Founder & Senior Partner
Danny Lubert vast experience of major global property markets and aptitude for detecting opportunities in key emerging markets has proven key to The First Group's growth to date. Under his guidance, the group of companies has expanded its presence in major markets including the United Kingdom, Spain, Cyprus, South East Asia, West Africa, CIS countries, the United Arab Emirates, and the United States. With a background in commerce and mathematics, Danny Lubert specialises in financial structuring, acquisition and marketing.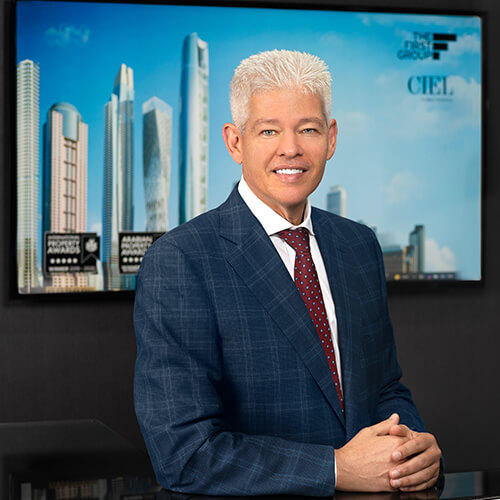 Rob Burns
Chief Executive Officer
Rob Burns is a graduate of Pennsylvania State University where he studied Business, Marketing, and Hotel & Resort Management. His career in property development began 1986 and spans the United States, United Kingdom, Europe, CIS, Africa and the Middle East. He has a diverse background in a wide array of disciplines including the direction of sales and marketing operations, brand advertising, database marketing, direct mail, telesales, print and public relations, as well as extensive interactive experience. Having worked with major global institutions, Burns began his journey with The First Group as Chief Marketing Officer prior to being promoted to Chief Executive Officer.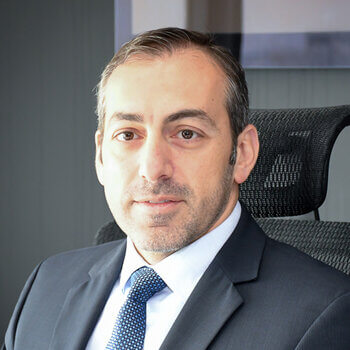 Rashad Barajakly
Chief Financial Officer & Managing Director
Rashad brings a wealth of expertise to The First Group, drawing from a strong background in finance and investment banking in the United States and Dubai. He held senior positions in New York and Atlanta before joining Dubai International Financial Centre (DIFC). From there he went on to assist in the launch of DIFX and later furthered his banking career by working with NBK Capital and boutique investment companies. His experience of operations and finance across the private and public sectors makes him an extremely valuable asset for The First Group.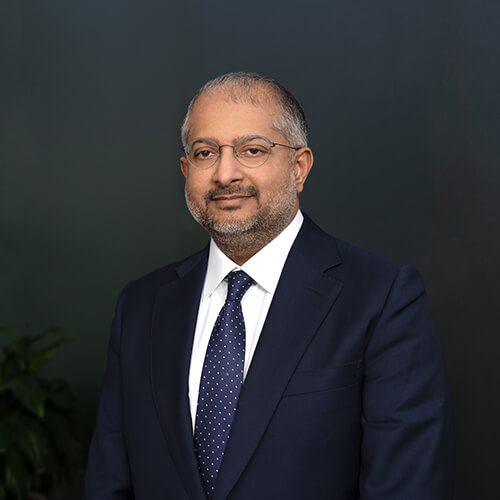 Vivek Rao
Chief Commercial Officer
A highly experienced corporate leader with a proven track record of success, Vivek boasts extensive experience in equity and debt capital structuring, asset management, and operational management. Having spent more than 20 years working in Dubai with major names including Tamwheel and Meraas Capital, Vivek is recognised as one of the emirate's leading corporate identities.
As Chief Commercial Officer of The First Group, Vivek plays a key role in the company's financial success, helping shape its commercial strategy and contributing to the firm's overall growth and development. Vivek boasts a Master of Business Administration (MBA) in Finance and Trade from MK University, India. He also currently serves on numerous boards and investment committees for select regional governments and private enterprises.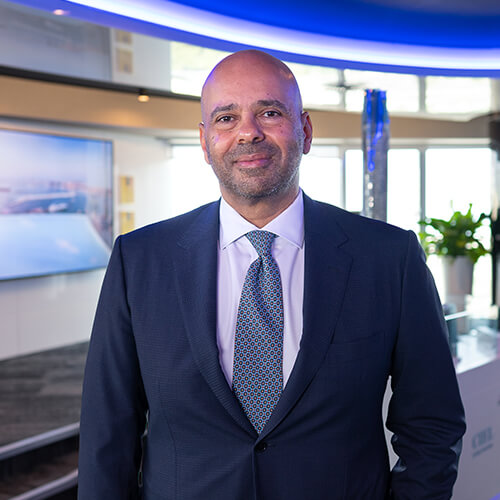 Amr Al Bawab
Chief Construction Officer
Amr boasts more than 30 years' experience working on major projects for high-profile multinational firms and holds a Bachelor's degree in Civil Engineering from the University of Detroit in the US.

Amr has been with The First Group for more than a decade, having played an instrumental role in the company's success to date. As Chief Construction Officer, Amr manages The First Group's complex development timeline, ensuring projects are planned and executed to the highest standards.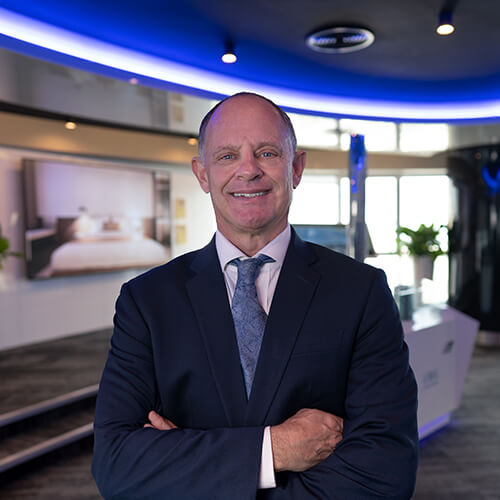 Joe Ruby
Chief Marketing Officer
Joe is a highly-experienced sales and marketing professional with proven expertise in the real estate, hospitality, travel and retail sectors in markets including the Middle East, United States and the Asia Pacific. Prior to joining The First Group, Joe spent 14 years working as Senior Vice President of Marketing for TFG partner Wyndham Hotel Group's vacation ownership division. In 2013, he joined The First Group, and quickly rose through the ranks before assuming his current role as Chief Marketing Officer.