Dubai Smart City Strategy Pays Dividends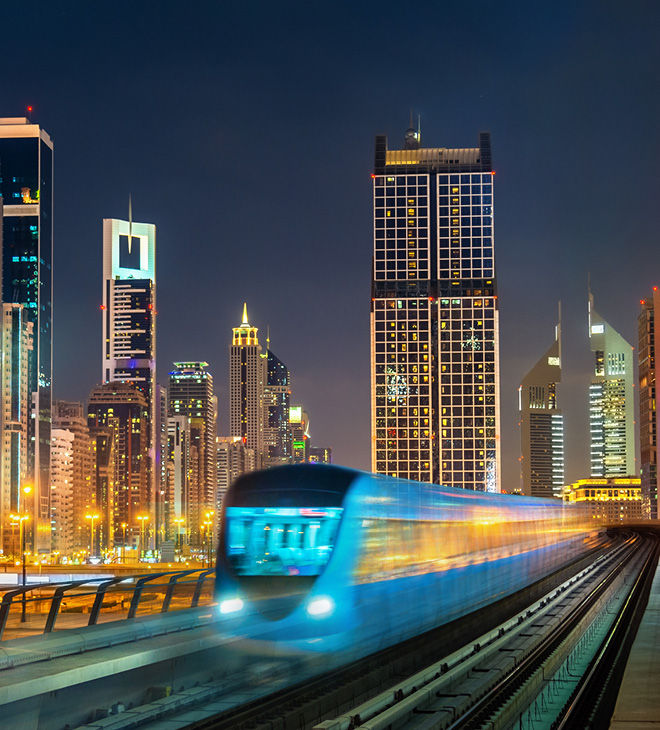 Dubai's pioneering smart city strategy, which has helped it establish a reputation as one of the world's most exciting and futuristic metropolises, is driving international investment to the emirate, a new report published by the UK's Financial Times (FT) has confirmed.
The FDI Global Cities of the Future 2021/2022 report, which was published by FT data subsidiary fDi Intelligence, ranks Dubai third among the world's top FDI locations; second globally in the 'Major Cities for FDI' and 'Economic Potential and Business-friendly Environment' subcategories; and third overall in the 'Connectivity' subcategory.
Furthermore, Dubai ranked first in the MENA region for venture capital funding focused on innovation and 11th globally, with Dubai-based high-tech start-ups attracted AED2.36 billion in FDI capital through 31 investment deals in 2020, according to industry analyst MAGNiTT. Dubai's status as one of the world's fastest-growing smart cities is enhancing its appeal to potential investors, says Sami Al Qamzi, Director General of Dubai Economy.
"Dubai has become a pivotal hub in the global economy, offering growth and expansion opportunities for investors across strategic and future-oriented sectors in financial services, logistics, hospitality and trade as well as leading 'Industry 4.0' technologies, accelerating digital transformation across all sectors, industries, and smart city services in Dubai.
"We look forward to supporting this success, growth, and expansion as we move to a new phase of sustainable economic growth and future opportunities, inspired by our leadership's vision and enabled by strategic plans and government initiatives, as we get ready to host Expo 2020 Dubai and share new opportunities arising from the 2040 Urban Plan."
Dubai is investing billions in the development of high-tech, connected services designed to make the emirate one of the world's most liveable cities and a major global hub for tourism, commerce and trade. In 2014, authorities launched the Smart Dubai strategy, which encompassed 100 initiatives designed to encourage collaboration between public and private sectors, covering six key focus areas: transportation, society, lifestyle, economy, government, and environment. These initiatives covered everything from the development of autonomous transportation services to blockchain solutions deployed across sectors ranging from finance and education to research and development.
The government department charged with implementing the emirate's digital transformation strategy, Smart Dubai, recently marked its fifth year of operations "Smart Dubai's journey has had transformative effects on smart-city building," explains Younus Al Nasser, assistant director General of Smart Dubai. "Our plans and strategies have accelerated Dubai's transformation into a world-leading smart city that promises happiness to its citizens, residents, and visitors. Smart-city experiences are now tangible services and initiatives that Dubai's inhabitants can avail to make their everyday life easier and happier."
Al Nasser highlights key achievements over the past five years, including the rollout of the DubaiNow app for all smart city services, which provides users with access to more than 120 government and private sector services from over 30 entities. Since its launch, DubaiNow has processed 11.47 million transactions, valued at more than AED6.03 billion.
Smart Dubai is also leading a number of cutting-edge R&D initiatives, including the Data Science Lab, which collates and analyses user data across the city with the aim of delivering broader economic and social benefits. In 2017, the organisation also launched the Artificial Intelligence Lab to identify and develop use cases for AI implementation across Dubai's most important economic sectors. The initiative has subsequently identified more than 100 potential real-world applications of the technology across the Dubai government's various departments.
Importantly, Dubai's smart city strategy has also attracted the involvement of the private sector, with the government signing close to 200 agreements to date with the likes of SAP, Dell, du, Careem and IBM. The government also established the Smart Cities Global Network (SCGN), a first-of-its-kind initiative designed to promote the benefits of smart cities to investors worldwide. Each of these initiatives will help consolidate Dubai's reputation as one of the world's most futuristic metropolises, while enhancing its appeal to international investors.