TFG's guide for first-time hotel investors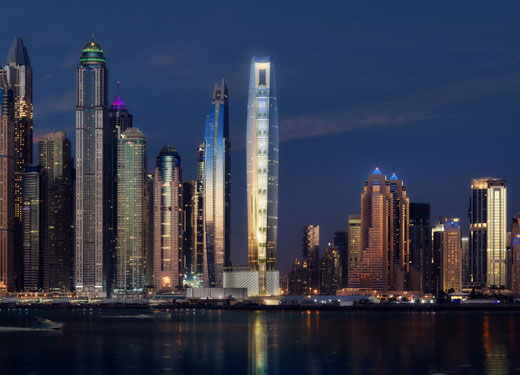 With Expo 2020 around the corner, Dubai's hotel market presents one of the world's most dynamic investment opportunities
As one of the world's most popular tourism destinations and a vital hub for commerce and trade, Dubai is home to a thriving, dynamic hotel sector that offers remarkable opportunities for savvy investors.
Expo 2020, which will officially open in October this year, represents a landmark moment for Dubai's emergence as the region's first true global city. The mega event is expected to attract around 25 million visitors from at least 180 nations, create more than 277,000 new jobs and generate an economic impact of around US$24 billion.
Trade in Dubai is also expected to rise dramatically as a result of Expo 2020.
According to the UAE Ministry of Economy, Dubai's non-oil foreign trade was worth $353 billion in 2018. Estimates released by government body Dubai Trade predict this figure will reach $1.09 trillion by 2020.
The influx of visitors arriving for Expo 2020 is set to deliver strong gains in terms of hotel occupancies and average daily rates, helping consolidate the hotel market's status as one of Dubai's best-performing economic sectors and a vital contributor to the emirate's GDP.
This exciting period of growth also presents significant opportunities for new and existing investors looking to tap the hotel market's potential.
As one of Dubai's most-respected hotel developers, The First Group (TFG) provides clients from across the globe the opportunity to purchase hotel units in its world-class developments, which are located in the city's most exciting precincts, including Dubai Marina, Business Bay and Jumeirah Village.
The firm fully manages the asset on behalf of its clients in conjunction with the hotel operator, with the latter responsible for securing the highest possible occupancy and room rates, providing clients with peace of mind that their investment is being leveraged to its maximum potential.
This unique investment model is proving hugely popular with investors from around the world, as evidenced by TFG's significant growth over the past decade.
Read on for more insight into why you should invest in Dubai's hotel market with The First Group.
The key benefits
- TFG and its hotel operating partner manage the asset on your behalf.
- There are zero maintenance fees, so no out-of-pocket expenses.
- ROI is typically strong and consistent, particularly in a major hotel market like Dubai. Hotel room investments generate a higher percentage yield annually and better immediate ROI than buy-to-let alternatives.
- TFG assigns a dedicated Client Account Manager to help manage your portfolio, giving you the freedom to enjoy the significant returns on your investment.
World-class developments in top locations
- TFG's upcoming hotel projects are situated in fast-growing, centrally located areas of the city, such as Dubai Marina, Business Bay and Jumeirah Village, which are close to major attractions and transport connections.
- Ciel, TFG's most ambitious development to date, which is located in the heart of Dubai Marina, is set to become the world's tallest hotel upon completion, making it a global landmark in its own right.
- Dubai is already the world's fourth most-visited city and is on track to welcome more than 20 million visitors this year.
- Dubai is renowned for delivering consistent hotel occupancy rates thanks to its popularity and regularly boasts the strongest RevPAR and ADR in the Middle East and North Africa.
To discover more about the amazing investment opportunities available in Dubai's booming real estate sector, download a copy of The First Group's Hotel Investment Report for free here: https://bit.ly/2Tpj6D0