Tapping Dubai's mid-scale hotel boom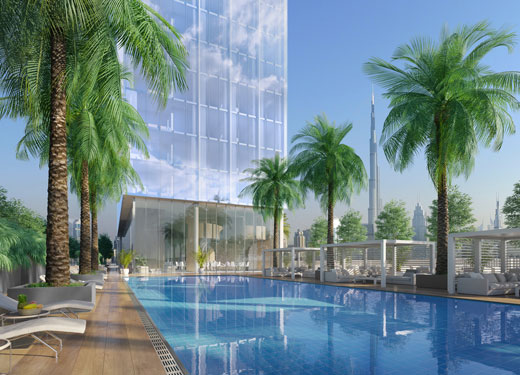 Demand for high-quality, affordable hotel accommodation is growing rapidly in Dubai, providing fantastic opportunities for investors
While Dubai has forged a reputation as one of the world's great luxury tourism destinations, it is the mid-scale hotel sector that is driving the growth of the city's hospitality industry.
According to the latest data supplied by Dubai Tourism, the emirate's four-star hotel market currently boasts 30,483 guestrooms, or 25% of total inventory.
Much of the growth reported in the sector over the past decade has been driven by a combination of government incentives aimed at diversifying Dubai's hotel offering, and the rising influence of budget-conscious millennial travellers.
In 2013, Dubai authorities agreed to waive a 10% municipality fee on room rates at new three- and four-star properties for a period of up to four years from the date of their opening. The initiative was designed to attract a fresh wave of international investors to the city, while making rates more affordable for mid-market travellers.
The rise of budget-conscious travellers
It was a hugely successful ploy and helped to attract a new wave of visitors to Dubai, drawn from under-tapped, price-sensitive source markets.
In a 2016 report published by PwC, the industry analyst predicted that for Dubai to reach its target of 20 million visitors by 2020, it would need to shift focus to mass markets such as India and China.
"PwC estimates an additional 15,000 room keys are required to service demand from the 20 million visitors targeted by 2020," it wrote in the report, entitled The Great Mid-Market Hotel Debate.
"Opening itself to mass markets such as China and India, the development of large-scale tourism projects, the trimdown of corporate travel budgets during trying periods and the consumer behaviour of the millennial traveller, it is important for Dubai to address the skew of its hotel supply towards the luxury hotel sector and open its door to welcome more budget-friendly mid-market, i.e. 3 and 4 star hotels, into the mix."
The success of Dubai's approach to nurturing the growth of its mid-scale hotel sector is evident in the diversification of its visitor source markets.
According to Dubai Tourism data, from 2015 to 2018, the number of visitors from India – Dubai's top source market for the past four years – rose from 1.6 million to 2.032 million (+22%).
By comparison, during this period, the number of arrivals from Russia rose from 211,000 to 678,000 (+321%), while those from China increased 190% to 857,000.
Investor opportunities
The growth in demand for high-quality, affordable accommodation is creating significant opportunities for savvy investors in this sector of the market.
As one of Dubai's leading midscale hotel developers, The First Group currently has seven properties under development in centrally located and fast-growing areas of the city, including Dubai Marina, Business Bay and Jumeirah Village.
Each of these properties will be managed by world-class midscale operators, including Wyndham Hotel Group – the world's largest hotel management company – and Millennium Hotels & Resorts, which is recognised as one of the industry's fastest-growing firms.
In Jumeirah Village, Avalon Tower (operating as Copthorne Jumeirah Village Circle), The One at Jumeirah Village Circle (operating as Ramada Plaza JVC) and The One at Jumeirah Village Triangle (operating as Millennium Place JVT), all present fantastic opportunities for investment close to Dubai South, which is home to the site of Expo 2020 Dubai and Al Maktoum International Airport.
In Business Bay, upcoming developments The One Hotel at Business Bay (operating as Millennium Place Business Bay), Sky Bay Hotel Business Bay (operating as Ramada Plaza Business Bay) and Dolphin Tower at Business Bay, are situated in high-demand locations close to Dubai's main business precincts and leisure attractions.
Meanwhile, in Dubai Marina – one of the city's most-popular leisure precincts – The First Group is developing Ciel, its most ambitious project to date.  
The landmark hotel will house 1,042 luxury guestrooms and suites and rise to a height of 360 metres – making it the world's tallest hotel upon completion.
Designed by renowned architectural firm, NORR, the award-winning development will feature a remarkable panoramic sky terrace and observation deck, a luxury infinity pool and world-class F&B outlets and other guest facilities.
The tallest observation deck in the Marina district, the sky terrace will become an attraction in its own right, cementing Ciel's status as one of Dubai's hottest investment prospects and further enhancing Dubai Marina's appeal as a leading tourism destination.