How to Invest in Dubai? Best Places & Ways to Invest in 2019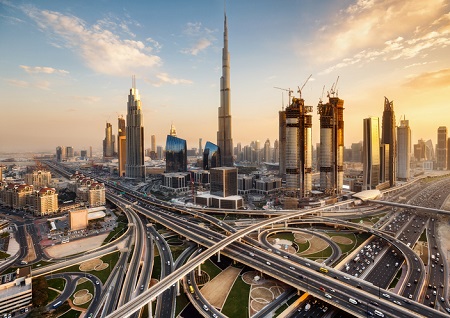 Real estate investment is a recognised long-term investment in Dubai, and since 2002, the most populated city in the UAE has become a hub for property investors. Before committing to research on how to invest in Dubai, an investor seeks the ways, locations and outlets to make a safe real estate investment in Dubai.
How to Invest in Dubai?
Residential investments in Dubai gain rental returns for investors and are a popular choice. In 2017 alone, 69,000 real estate transactions were made in Dubai, which exceeds a total of AED 285 billion. In 2016, the transactions totalled AED 259 billion through 41,766 deals. Another outlet for investment in Dubai is investing in the hotel property market. The investor buys a hotel room, and as the room is occupied by guests, the investor receives regular rental income. Hotel property investment in Dubai is considered a stable investment choice. This is because the tourism industry is on the rise and continues to hold a larger share in the country's GDP every year. Hotel investment in Dubai is also a fully-managed asset-class. Therefore, the hotel management company is responsible for maintenance, advertising and other day-to-day matters.
Best Places to Invest in Dubai in 2019
One of the primary factors while choosing an investment property is its location. This may determine the amenities close to the property and is, therefore an important aspect that investors would consider before making a decision to invest in Dubai. Investing in a Dubai property near landmarks, such as in Dubai Marina or Business Bay is a favoured choice among recent investors. Some of the best locations to invest in Dubai are nearby offices, business hubs, or tourist spots.
Invest in Dubai Marina:
Dubai Marina is a thriving business centre with grounds decorated by breath-taking towers. According to Property Finder, it has consistently ranked number since 2011, as one as the most searched areas for property. Many people on business or short-stay trips prefer to stay in Dubai Marina. Alongside its water-views, Dubai Marina is a leading choice when it comes to investing in Dubai because it is located near business offices in Dubai Media City and Dubai Internet City. This attracts many business people, who prefer to be near their workplace and in a prestigious neighbourhood that provides plentiful community amenities and the famous Dubai Marina Walk.
Invest in Business Bay and Downtown Dubai:
Home to the world's tallest tower and largest mall, Downtown Dubai's landmarks are internationally renowned, attracting millions of tourists and visitors year on year. Business Bay, as its name implies, is Dubai's business centre. Located in the middle of Dubai, these areas are two of the main tourist destinations in the UAE. Both locations have great potential if you are interested in investing in Business Bay, Dubai or Downtown Dubai.
Invest in Barsha Heights (TECOM):
Formerly known as TECOM, Barsha Heights hosts multinational and Fortune 500 companies, which include BBC World, Microsoft, HP, CNN, Reuters, CNBC and more. The area has an abundant collection of hotels and residential buildings suitable for anyone seeking to invest in Dubai. It is a top choice for visitors, because it is set in the heart of 'New Dubai' and considered a business hub.
Invest in Dubai Sports City:

Dubai Sports City was launched in 2003 as Dubai's sports centre, hosting academies in golf, cricket, hockey, football, swimming and rugby to name a few. Close to Dubai's major roads, and only 15 minutes away from the much-anticipated Expo 2020 pavilion, it is a recommendedchoice for investors as millions of visitors are expected to arrive in Dubai for the Expo 2020.
Invest in Jumeirah Village Circle:
Considered one of the fastest growing locations in Dubai, the Jumeirah Village Circle is also a short drive from the Expo 2020 pavilion and Dubai's major business attractions. In the first three quarters of 2015, it was ranked the 2nd highest for move-in rates in Dubai and is just 20-minutes away from the Al Maktoum International Airport. According to Bureau International des Expositions, Expo 2020 will be attracting millions of visitors to the country. JVC's central location is expected to increase demand for hotel rooms during and after the Expo 2020 which will boost investment in Dubai.
Real Estate Investment Companies in Dubai
Choosing a reputable developer is as important as investing in a good location. Investing in Dubai with a company that is well-known in the region and offers the best investment opportunities is crucial. After choosing an appropriate real estate asset-class, an optimal location, and a suitable developer or hotel management company, an investor can be assured that they are making a safe investment in Dubai.
Sources: Dubai Land Department, Property Finder, Reuters, Bureau International des Expositions