THE WORLD'S LARGEST MAN-MADE MARINA
One of the jewels in the crown of New Dubai, this vibrant district is home to world-class hotels, residential towers, restaurants and leisure attractions. Acknowledged as the world's largest man-made marina, the development is home to more than 120,000 residents and is a haven for visitors to the city, thanks to its futuristic vibe, ultra-modern amenities, stunning sea views and beautiful 7km-long waterway, which is the favoured port for the city's most expensive and exclusive leisure craft.
NEW DUBAI'S HEARTBEAT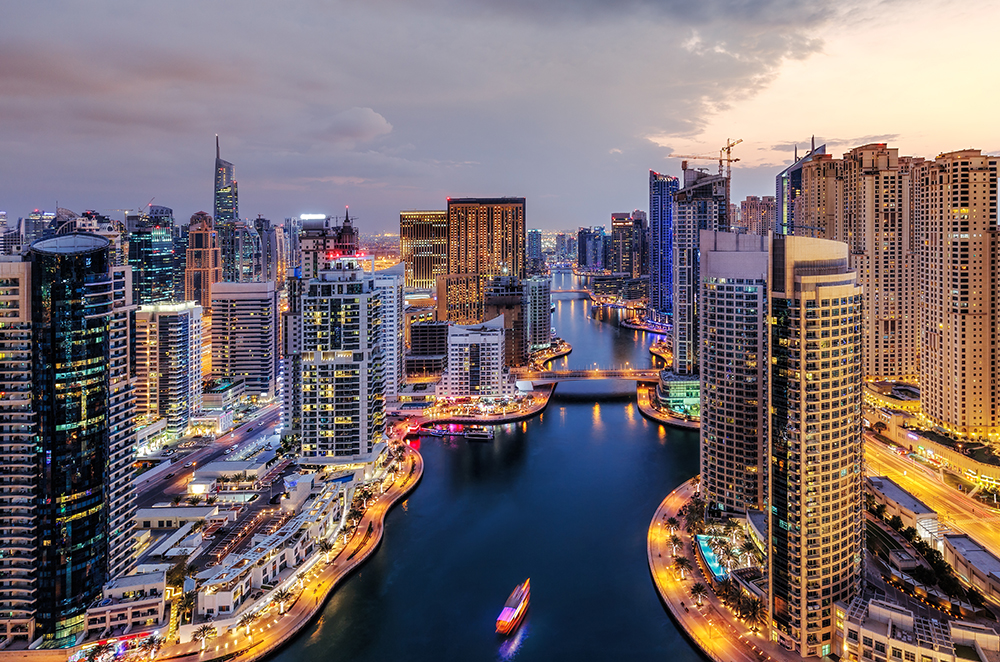 Dubai Marina is home to 10 distinct residential districts headlined by the landmark Jumeirah Beach Residence development, which dominates the marina's coastal skyline. The district houses more than 200 towers with residencies mixing with serviced apartments and mid- to upscale hotel developments. It is the largest residential freehold development in Dubai in terms of the number of buildings and overall population. It is also the city's best-connected development in terms of transportation, being home to two Metro stations, a bus network,  Dubai Tram, and ferry services, which offer water connections to Business Bay via Dubai Canal.
HOT PROPERTY
As one of Dubai's most popular tourist precincts, Dubai Marina's hotel sector ranks among the emirate's best-performing markets, making it a prime target for savvy investors. However, as an established district, opportunities to invest in new, off-plan developments are rare. Our incredible new development, Ciel, will redefine the Dubai Marina skyline as the world's tallest hotel when it is completed. It represents an unrivalled opportunity for investors to capitalise on a landmark development situated in the heart of this world-famous district.
INVEST IN CIEL TOWER TODAY
PROPERTY PIPELINE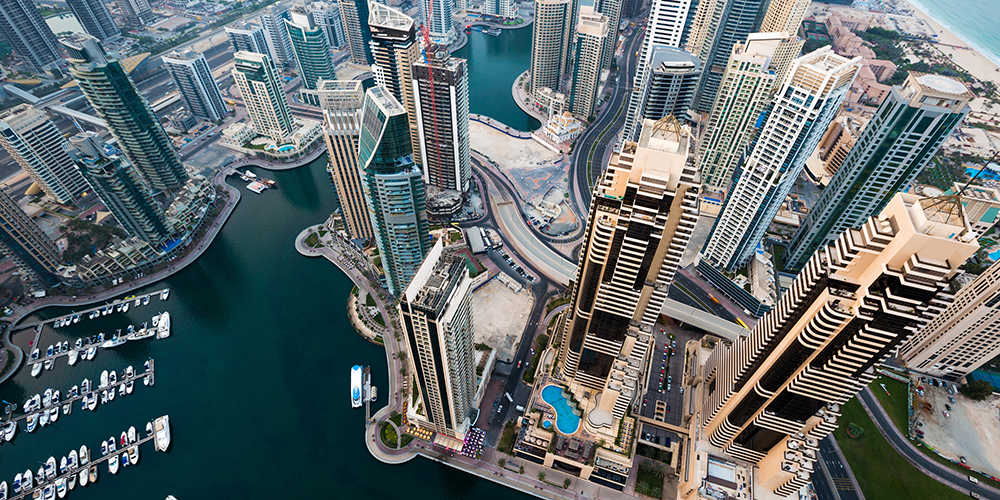 Dubai's hotel inventory stood at 146,496 rooms across 804 hotels by the end of 2022, representing an increase of 16% and 9% respectively compared to 2019. Highlighting Dubai's reputation as one of the world's great hotel investment destinations, the number of available guestrooms is set to rise to 152,000 in 2024. As one of Dubai's most established precincts, Dubai Marina has a limited number of plots available for construction, meaning the chance to invest in the area are limited. As such, Ciel, the world's tallest hotel, represents one of the last great opportunities for savvy investors.
Bringing the World to Dubai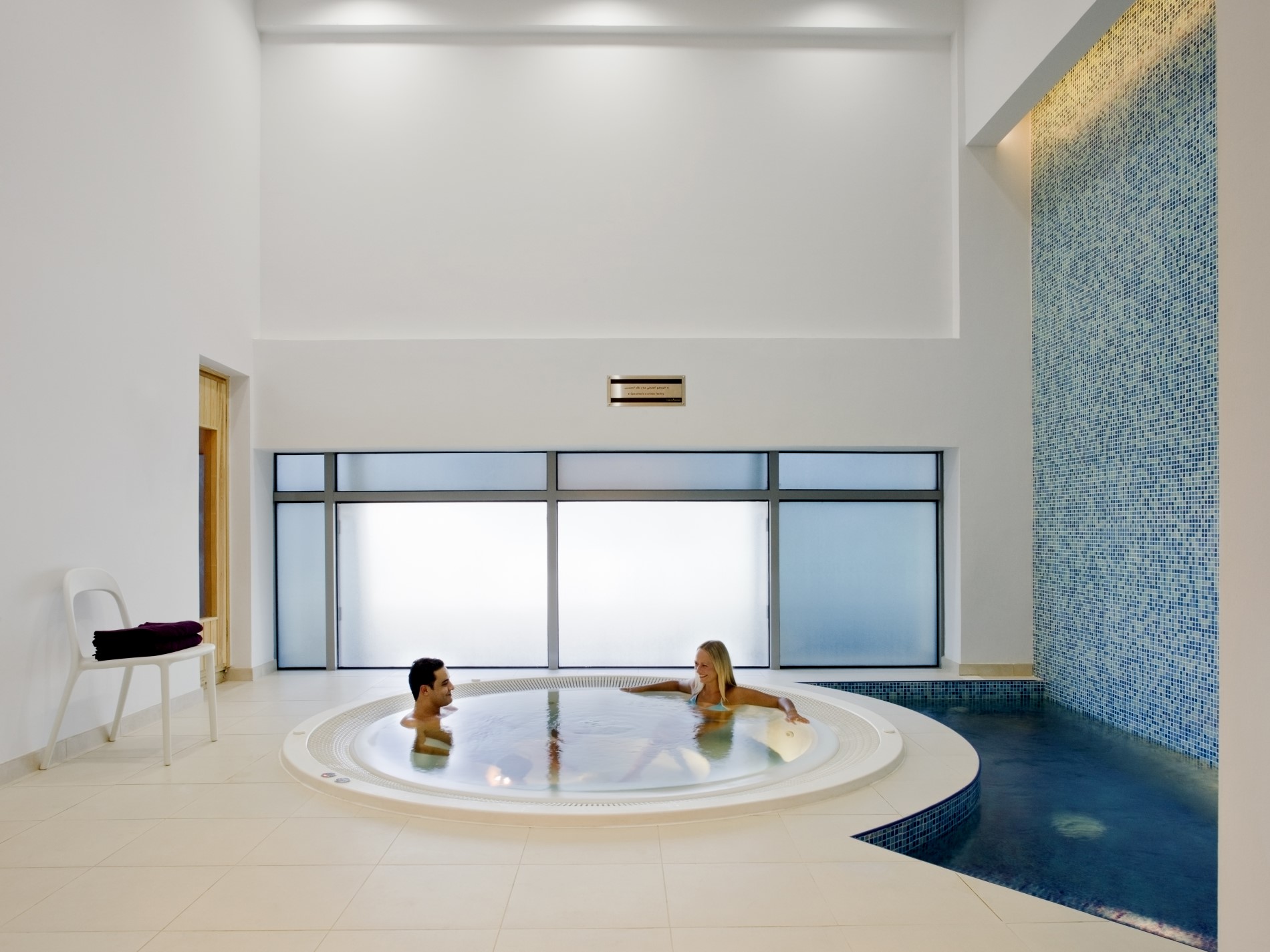 Bringing the World to Dubai
Already recognised as the region's most dynamic and exciting city, Dubai was crowned the world's most popular destination in terms of international visitor arrivals and second most-popular destination overall in 2022 by Euromonitor. The city was also named the World's Number 1 tourism destination in the 2022 and 2023 TripAdvisor Travellers' Choice Awards. Dubai's development is set to accelerate further over the next decade, as a series of strategic initiatives designed to establish it as the region's first global city make their mark.
Headlining these strategies is the Dubai 2033 Economic Agenda (D33), which aims to double the size of Dubai's economy over the next decade and firmly establish it among the world's three greatest cities. The programme includes 100 transformative projects that will reshape the city's future, with grand economic targets including doubling the city's foreign trade to reach US$7 trillion, adding 400 cities as key trading partners over the next 10 years, and boosting its population to 5.8 million by 2040.
The programme also aligns with Dubai's 2040 Urban Master Plan, which will double the total space dedicated to hotels and tourism activities in the emirate by 134% compared with today.
Dubai's remarkable growth story to date is only the beginning for this spectacular city. Speak to us today about the incredible investment opportunities available in Dubai's hotel market.
TFG Projects in Dubai Marina
We have noticed you haven't downloaded your exclusive Hotel Investment Report
Learn more about lucrative opportunities in Dubai.
Access The Report
Fill in the form to access your exclusive report!
Thank you

for downloading the hotel investment report