THE WORLD'S LARGEST MAN-MADE MARINA
One of the jewels in the crown of New Dubai, this vibrant district is home to world-class hotels, residential towers, restaurants and leisure attractions. Acknowledged as the world's largest man-made marina, the development is home to more than 120,000 residents and is a haven for visitors to the city, thanks to its futuristic vibe, ultra-modern amenities, stunning sea views and beautiful 7km-long waterway, which is the favoured port for the city's most expensive and exclusive leisure craft.
NEW DUBAI'S HEARTBEAT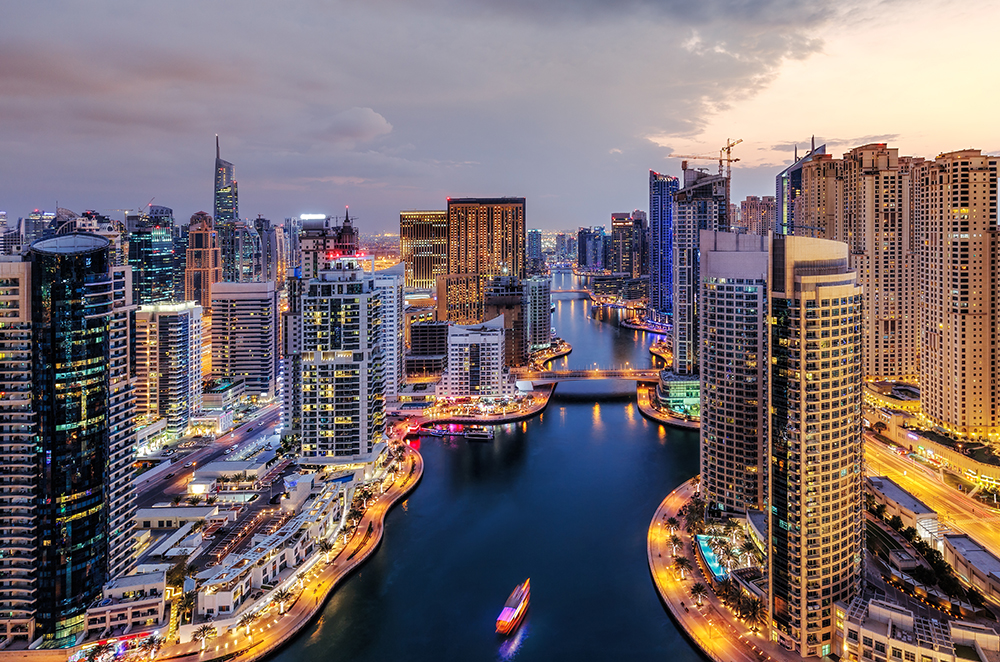 Dubai Marina is home to 10 distinct residential districts headlined by the landmark Jumeirah Beach Residence development, which dominates the marina's coastal skyline. The district houses more than 200 towers with residencies mixing with serviced apartments and mid- to upscale hotel developments. It is the largest residential freehold development in Dubai in terms of the number of buildings and overall population. It is also the city's best-connected development in terms of transportation, being home to two Metro stations, a bus network,  Dubai Tram, and ferry services, which offer water connections to Business Bay via Dubai Canal.
HOT PROPERTY
Dubai Marina is one of the city's most popular destinations for property investment, with 1,445 transactions worth AED2.9 billion reported in the first-half of 2018. However, as an established district, opportunities to invest in new, off-plan developments are rare. Our incredible new development, Ciel, will redefine the Dubai Marina skyline as the world's tallest hotel when it is completed. It represents an unrivalled opportunity for investors to capitalise on a landmark development situated in the heart of this world-famous district.
INVEST IN CIEL TOWER TODAY
PROPERTY PIPELINE: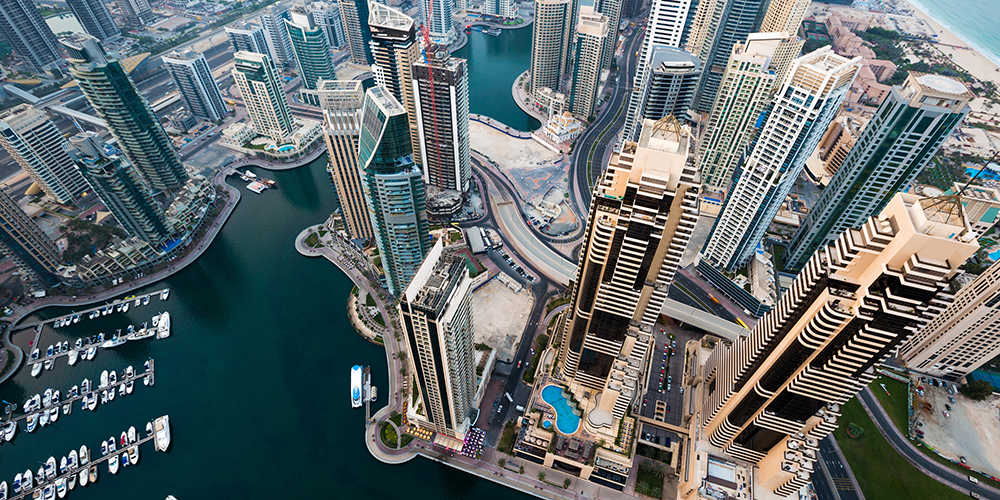 As one of Dubai's most established modern developments, Dubai Marina has a limited number of plots available for construction, meaning opportunities for investments in the area limited. According to data published by property analyst lookup.ae, there were 148 ready or occupied buildings in February 2016, with 23 buildings under construction at that time, equating to 28,500 ready apartments and a pipeline of 4,800 units under construction.
Bringing the World to Dubai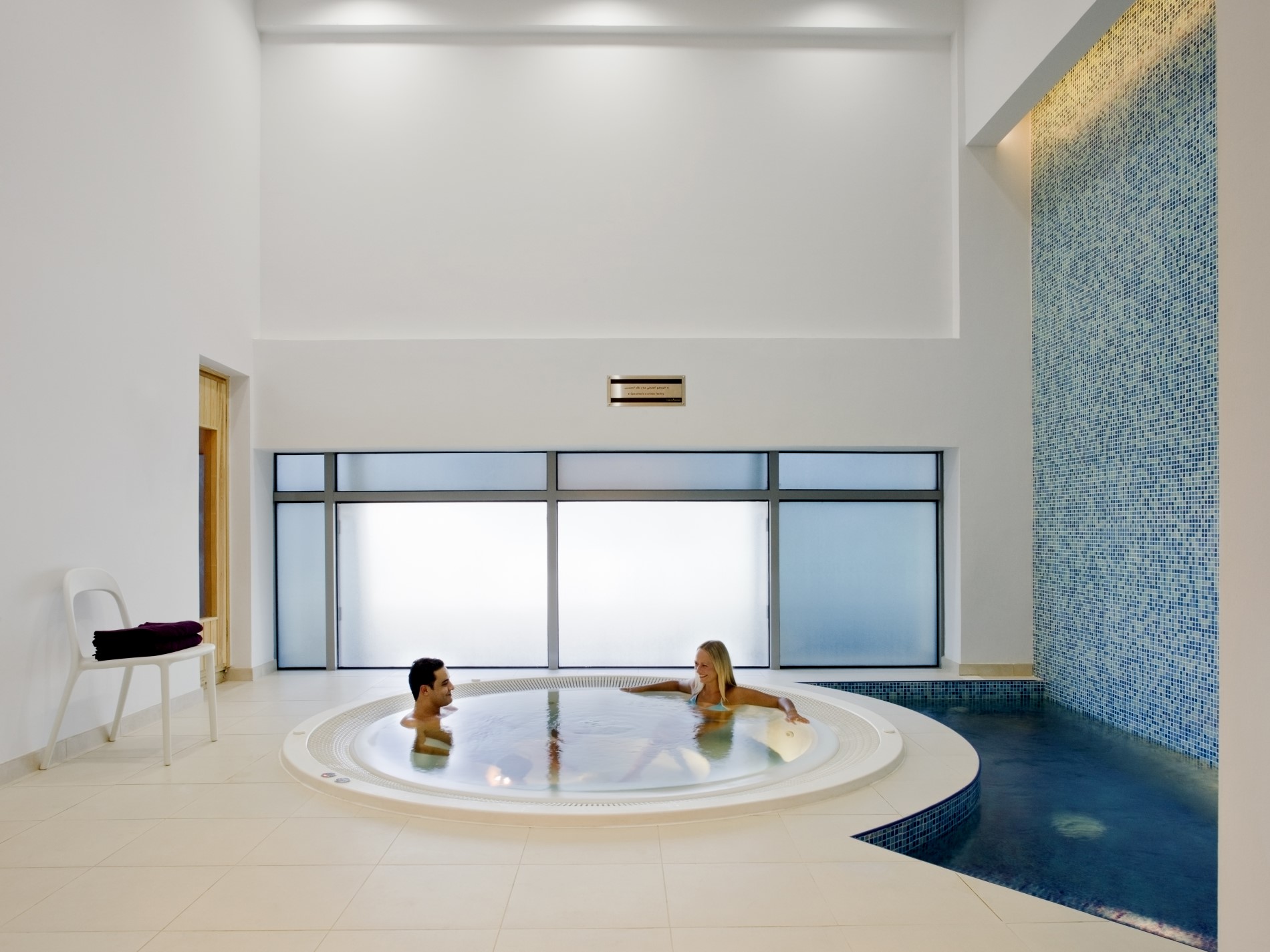 Bringing the World to Dubai
Already recognised as the Middle East's most dynamic and exciting city, Dubai is set to further enhance its global reputation when it hosts the region's first-ever World Expo in 2020. More than 25 million people are expected to attend Expo during its six-month duration from October 2020 to April 2021, while global media coverage will expose the city and its incredible attractions to an audience many times larger again.
Dubai's development is set to accelerate further over the next decade, as a series of strategic initiatives designed to establish it as the region's first global city make their mark.
These include UAE Vision 2021, which is an unprecedented economic diversification strategy launched by the UAE government that will see AED300bn ($82bn)-worth of investment committed to expanding key growth sectors including education, technology, transportation, healthcare, renewable & clean energy, water and space exploration. Key economic sectors in Dubai, from hospitality and tourism to construction, transport and trade, will all benefit from the programme.
Dubai's remarkable growth story to date is only the beginning for this spectacular city. Speak to us today about the incredible investment opportunities available in Dubai's hotel market.
TFG Projects in Dubai Marina
We have noticed you haven't downloaded your exclusive Hotel Investment Report
Learn more about lucrative opportunities in Dubai.
Access The Report
Fill in the form to access your exclusive report!
Thank you

for downloading the hotel investment report