Dubai's Property Market Lures International Investors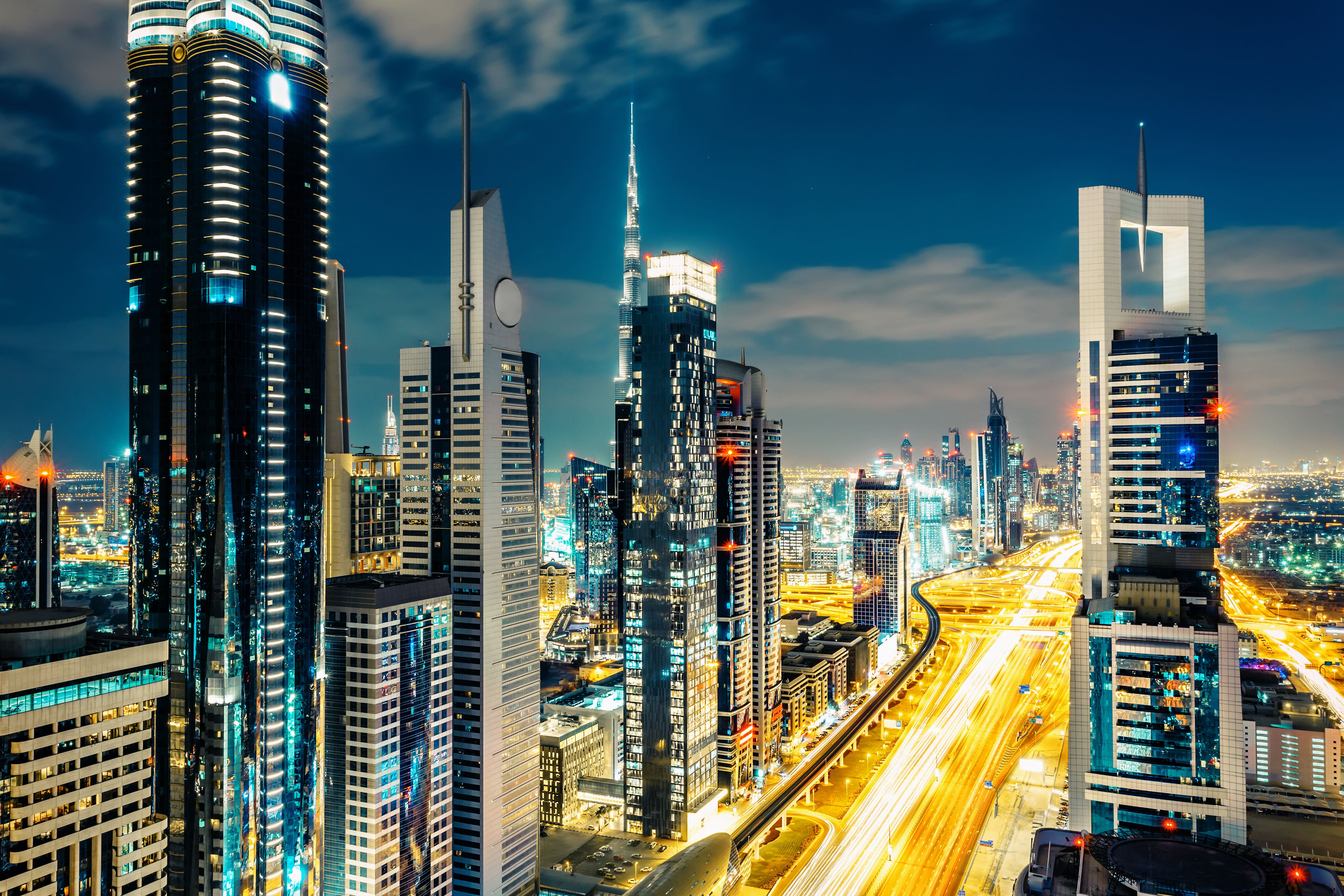 A bump in property sales and record levels of foreign investment has shone the light on Dubai's economic resilience in the face of the Covid-19 pandemic…
Despite the impact of the Covid-19 pandemic on the global economy, Dubai's reputation as one of the world's most resilient economies has remained steadfast, with the emirate attracting huge levels of foreign investment in 2020 and the first quarter of 2021.
The city's property investment market has hit the ground running in 2021, following a trend that began in the fourth quarter of 2020.
According to data provided by the Dubai Land Department (DLD), there were 11,065 sales transactions worth AED22.07 billion (US$6bn) reported in Q4, 2020, making it the most successful period for sales last year. This momentum has continued into 2021, with Dubai's property market recording 3,300 sales transactions worth AED6.74 billion in January, marking a 15.5% rise in transactions and 37% increase in overall value compared to January 2020.
February saw an improvement again in terms of sales and transactional values, with 3,787 sales transactions worth AED7.43 billion being reported, up 13.8% and 8.9% respectively compared to the previous month, while March was better again, reporting 4,643 transactions worth AED10.93 billion. These results follow what was a bumper period for the property investment market pre-Covid. According to DLD data, in the nine months to September 2019, Dubai's property market saw 31,000 transactions involving 23,000 investors for a total value exceeding AED56 billion ($15.25 billion).
Hotel Investment Market Ramps Up
In Dubai's hotel investment sector, opportunities abound. Landmark projects including Ciel, the world's tallest hotel, which is being developed by The First Group in the heart of Dubai Marina, have attracted strong interest from international investors keen to tap the property's unique global appeal and Dubai's reputation as one of the world's most popular tourist destinations and business hubs.
Designed by award-winning architectural firm NORR, the 365-metre-tall skyscraper will house 1,042 guestrooms including 150 suites, premium guest amenities and a range of facilities, such as a signature rooftop Sky Terrace featuring an infinity pool, bar and observation deck offering panoramic views of Dubai's skyline, the Palm Jumeirah and Arabian Gulf.
Foreign Investors Flock to Dubai…
Ciel spearheads the next-generation of hotel investment opportunities in Dubai as the city begins implementing its grand 2040 Master Plan. Indeed, the city's hotel and F&B sectors accounted for the largest proportion (40%) of the AED22.5 billion of foreign direct investment (FDI) recorded in 2020, according to Dubai Investment Development Agency (Dubai FDI) data.
Remarkably, Dubai attracted a greater volume of FDI last year compared with 2019 and in the midst of a once-in-a-century pandemic, which otherwise had a devastating impact on the global economy. To put its performance into perspective, according to the Global Investment Trends Monitor published in January 2021 by the United Nations Conference on Trade and Development (UNCTAD), global FDI "collapsed" in 2020, falling 42% from US$1.5 trillion in 2019 to an estimated $860 billion.
This success was matched by strong growth in Dubai's non-oil trade in 2020, despite the pressures presented by the pandemic. Trade volumes in the second half of 2020 increased 6% year-on-year, while more than 100 million tonnes of goods were traded in FY2020.
According to Sultan bin Sulayem, DP World Group Chairman & CEO and Chairman of Ports, Customs and Free Zone Corporation, this rebound is now spurring greater growth in 2021. "The resumption of trade with Qatar, the start of trade engagement with Israel, the positive spin-offs from hosting Expo 2020 and the launch of the Dubai 2040 Urban Master Plan will all contribute to accelerating the emirate's growth momentum," he adds.
Vision for the Future
The visionary 2040 Master Plan, which was recently announced by HH Sheikh Mohammed bin Rashid Al Maktoum, UAE Vice President and Prime Minister and Ruler of Dubai, will transform the city into a veritable green oasis and a global model for sustainable development that will be home to almost six million residents within the next 20 years.
The city itself is projected to almost double in size within this period, with the number of green spaces and recreational areas increasing by 60% compared to today. Furthermore, the volume of land that will be dedicated to new hotels, hospitality venues and tourism attractions will rise by 134%, boosting Dubai's reputation as a global tourism hotspot and putting it well on track to become the world's most visited destination by 2040.
These massive government investments should provide private investors with absolute confidence that Dubai is on track to meet its ambitious economic targets and to establish itself as one of the world's most important cities within the next two to three decades. It should also provide hotel investors with ample opportunities to capitalise on the city's relentless growth in the coming years.