Ciel 'a showcase of sustainable architectural design'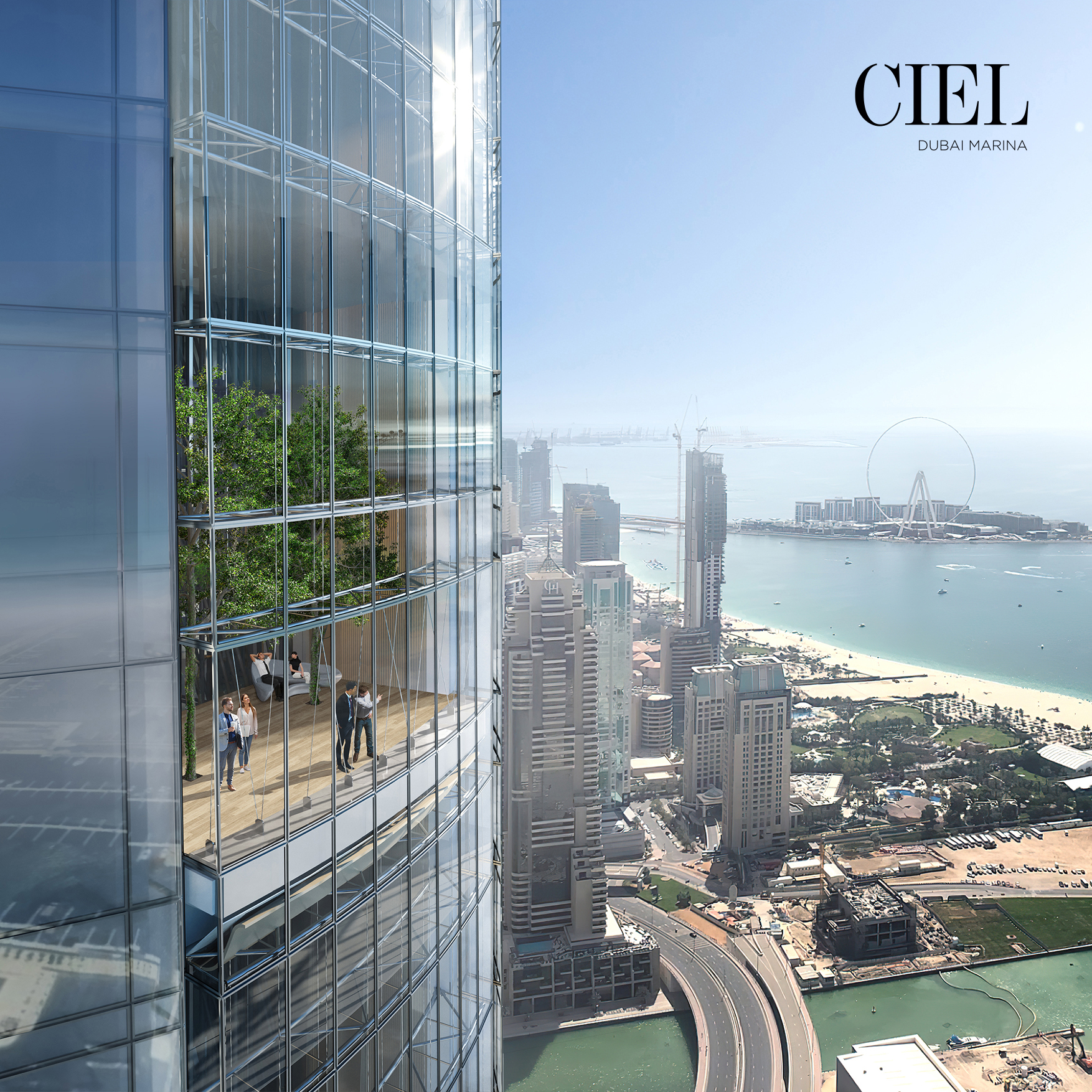 Ciel, The First Group's largest project to date located in the heart of Dubai Marina, will showcase a revolutionary approach to mega-tower design, according to its chief designer Yahya Jan, who is also President and Design Director at leading architectural firm NORR.
Jan, who has more than 30 years' experience designing high-profile commercial projects in the Middle East and Asia, is a leading advocate for sustainable architectural design, promoting environmental and social well-being in the markets in which NORR operates.
Ciel, which will be the world's tallest hotel upon completion, is well on track to meeting its scheduled completion date in the fourth quarter of 2023, with its grand opening scheduled for the first half of 2024. It is one of the largest projects Jan has worked on to date and is a showcase of his design philosophy that centres on allowing buildings to 'breathe'.
"Our future buildings and cities need to be porous and open. They must breathe so that their residents can benefit from a healthier lifestyle. In the age of biological hazard and environmental change, I believe the need for change is urgent. Our challenge is to re-think, from 'First Principles', by questioning our basic assumptions about the design of our buildings and exploring alternative solutions," he explains.
"Unfortunately, over the past 70 years, the default answers to creating a controlled internal environment for buildings have been variations on a 'black box' approach… A hermetically sealed building that creates an artificial internal environment, is not great for its inhabitants.
"Even before the COVID-19 crisis, experts recognised that buildings that rely exclusively on their mechanical air conditioning systems have a higher risk of 'sick building syndrome (SBS), a condition aggravated by poor air quality. According to the WHO, this condition may exist in 30% of all new buildings."
Ciel will auger in a new era for skyscraper design
Jan says that many towers designed over the past 50 years "no longer represent the future of skyscrapers".
"As a result, in our projects, we have now prioritised the integration of natural ventilation and landscape within the internal environment," he explains.
"When we designed Ciel in Dubai, slated to be the tallest hotel tower on completion, we used an integrated approach to natural ventilation and landscape. The design of this 82-storey tower features vertically stacked atrium gardens that include trees and green walls."
But how did NORR achieve this natural environment internally? Jan says that Ciel's innovative design leaned heavily on detailed CFD (computational fluid dynamic) modelling of the atrium gardens to create an environment where plants and natural vegetation will thrive.
"During the cooler months, guests will be able to enjoy the incoming sea breeze as the building's glass facade features computerised louvers to allow ambient air into the garden spaces," he explains. "As a result of this approach, guests will enjoy a healthy environment – one that includes shared communal spaces that reflect our social goals.
"It goes without saying that our future buildings need to be even more energy efficient, so they mitigate their CO2 impact on our planet. Our future buildings need to become more responsible additions to our cities. And they should breathe. That should be a prime consideration in design. Across the board," he adds.
Ciel to feature outstanding guest amenities and facilities
When completed, Ciel Dubai Marina will house more than 1,000 guestrooms and suites, as well as premium guest amenities and facilities, such as the Ciel Observatory & Lounge on the 81st floor and a signature rooftop Sky Terrace featuring a stunning infinity pool and bar affording sweeping panoramic views of Dubai's world-famous skyline, the Palm Jumeirah and Arabian Gulf.
Ciel has already earned several prestigious industry accolades including the 2019 International Property Awards (IPAs) for Best International Hotel Architecture, Best Hotel Architecture Arabia and Best High-rise Architecture Arabia.
Ciel has also received the top prize in four major categories at the 2019-20 Dubai, Africa & Arabia Property Awards: Hotel Architecture; New Hotel Construction and Design; Commercial High-rise Development; and Residential High-rise Architecture.