Dubai's post-Covid-19 economic recovery accelerates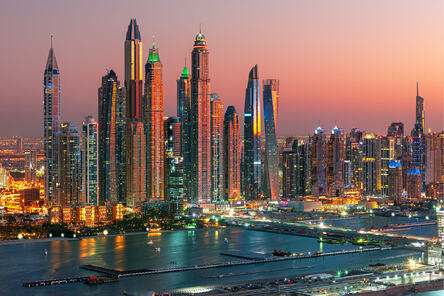 Accelerated recovery from the Covid-19 pandemic spearheaded by the opening of Expo 2020 Dubai is set to deliver strong economic growth in 2021 and into 2022, Dubai's Department of Economic Development (DED) has revealed. 
In its latest economic outlook report, the DED predicts GDP will grow by 3.1% this year and by 3.4% in 2022. 
In positive news for Dubai's hotel and tourism industry, the DED expects the city's accommodation and food services sector will grow by 8.5% in 2021, while the transport, storage and communications industries will expand by 4.1%, "reflecting the gradual recovery expected until the end of 2021 in tourism and transport activities" the department said in a statement.
Another high-performing area of the economy is the wholesale and retail trade sector, which is forecast to grow by 4.7% in 2021. 
Real estate activities also achieved a growth rate of 2.4% during Q1 2021, compared to Q1 2020, contributing to 8.7% of real GDP.  
Commenting on the forecast, HE Sami Al Qamzi, director general of Dubai Economy said: "Dubai's latest economic indicators show that the precautionary measures, comprehensive vaccination campaigns, stimulus packages, and legislative amendments that the UAE and Dubai have adopted were right on target. Dubai's economy is now firmly on the recovery path and supported by increasing business and consumer confidence. This includes business activities that were most negatively impacted by the pandemic such as tourism and transport." 
The Dubai government has been highly proactive in underpinning the economy during the Covid-19 pandemic, issuing five consecutive stimulus packages between March 2020 and September 2021 worth a combined AED7.1 billion (US$1.93 billion).  
HE Aref Al Muhairi, executive director of Dubai Statistics Centre, said: "These figures indicate that there is a positive development and rapid recovery of both Dubai's and the UAE's economy, compared to 2020, which witnessed major economic declines worldwide, driven by the slowdown in the sectors of tourism, transport and other economic activities. This is a natural consequence of the pandemic on the global economy."