Expo 2020 augurs in brave new era for Dubai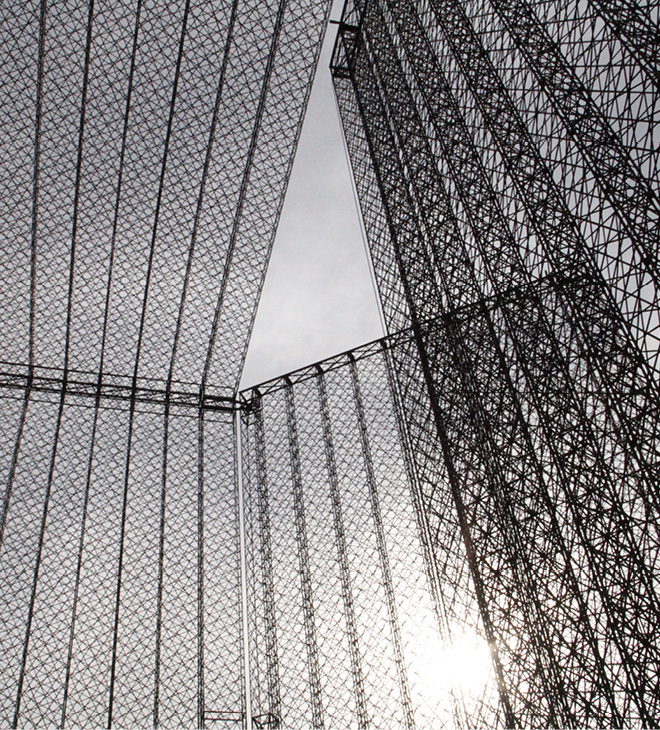 With the opening of Expo 2020 Dubai on 1 October, the world's gaze is once again upon Dubai. A showcase of everything the emirate has to offer, 'The World's Greatest Show', as it is dubbed, highlights Dubai's status as one of the world's great metropolises and fastest-growing cities. 
While Expo 2020 represents the culmination of more than eight years of planning and multi-billion-dollar infrastructure investments, Dubai's leaders have taken a longer-term view of Expo's impact on the city's economy and society. 
This approach is highlighted in their focus on Expo's legacy, and how the event's official opening marks the beginning of the next, and arguably most important, phase of Dubai's development. 
Expo's physical legacy 
When Expo 2020 Dubai concludes in March 2022, the purpose-built precinct that has hosted the event in Dubai South will transform into District 2020, an integrated smart city that government authorities say will become a global model for sustainable urban development.  
The precinct will be home to a thriving residential community that will be home to thousands of residents. Extensive leisure facilities will include 45,000 sqm of parks and gardens, a fully walkable layout, 4km of dedicated autonomous public transport routes, and 15km of cycling and jogging tracks.
District 2020 will also house the new Dubai Exhibition Centre (DEC), a 45,000 sqm, state-of-the-art, multi-purpose venue that has been built specifically for Expo 2020. 
Expo's economic legacy
Expo 2020 has already had a hugely positive impact on Dubai's status as one of the world's top investment and business destinations. 
In the eight months to August 2021, Dubai's property market has recorded its best performance in close to a decade, spurred by investor confidence in Expo's impact, according to the Dubai Land Department (DLD).  Year-to-August sales transactions were 22.61% greater than all of 2020, a year that recorded 35,401 sales transactions worth AED71.87 billion.
The DLD predicts total sales will surpass AED100 billion (US$27.23 billion) before the end of the third quarter of 2021. 
The Dubai government's commitment to establishing Dubai as a hub for high-tech entrepreneurs has also attracted the interest of investors from across the world. 
Dubai ranked first in the MENA region and fourth worldwide in securing greenfield foreign direct investment (FDI) capital in 2020. The emirate saw 455 FDI projects initiated last year worth US$6.73 billion, marking a year-on-year increase of 3%. Dubai-based start-ups attracted an estimated US$640 million in FDI capital through 31 investment deals in the same period, according to data from MAGNiTT, a Dubai-based firm that captures and analyses start-up funding information.
In terms of total FDI value, Dubai ranked third worldwide, while industry analyst FDI Intelligence ranked the emirate second in the 'Major Cities for FDI' and 'Economic Potential and Business-friendly Environment' categories of its 2021-22 FDI Global Cities of the Future report.
US-based investors accounted for 21% of all FDI capital invested in Dubai in 2020, followed by France (16%), Japan (11%), the UK (7%), and Germany (6%). The top five source countries also accounted for 52% of the total number of announced FDI projects.
Expo's urban legacy
Encapsulating Dubai's long-term ambitions post-Expo 2020 is the recently announced 2040 Urban Master Plan. 
This hugely ambitious strategy, which provides a roadmap for Dubai's sustainable urban and economic development over the next 20 years, envisages a city in which parkland and recreational spaces account for 60% of the city's total area.
More than 5.8 million people will call Dubai home by 2040 – up from 3.3 million today – while the city's reputation as one of the world's greatest tourism and business destinations will be further enhanced, with its hotel and tourism industry earmarked to grow by 134%. Meanwhile, in a move that will boost Dubai's reputation as one of the top beach holiday destinations, the Master Plan calls for the total length of public beaches to increase by as much as 400% in 2040.
The huge infrastructure investments necessitated by the Urban Master Plan, particularly in the tourism and hospitality sector, spells good news for hotel investors, who stand to benefit from the city's push to become the world's most-visited city in the coming decades. 
Dubai on track to becoming the world's most-visited destination
Despite the impact of the COVID-19 pandemic on international travel, Dubai is on track to realizing this vision within the next decade. 
Prior to the pandemic in 2019, Dubai welcomed a record 16.73 million tourists, making it the world's fourth most-visited city. 
With the global travel industry now entering its post-COVID recovery phase, Dubai is leading the way, with the city receiving 3.23 million visitors in the first eight months of the year, while its hotel sector reported an average occupancy rate of 61% during this period, compared to 35% in South-East Asia, 45% in the USA and 52.4% in Europe. With UAE authorities confidently declaring the pandemic over the last month, Dubai's tourism industry is forecast to recover and grow rapidly once again in 2022.
Further down the track, major tourism-related infrastructure developments, including the planned expansion of Al Maktoum International Airport to accommodate up to 160 million passengers annually, will help Dubai consolidate its newfound reputation as the world's most popular destination.