UAE's tourism sector to experience 'vibrant growth'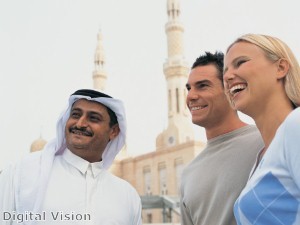 The UAE's tourism and hospitality sector is expected to experience "vibrant" growth over the next five years, according to new research from Jones Lang LaSalle (JLL).
This growth will happen against a backdrop of improved investor confidence, subsequently breathing life back into some stalled projects as international operators seek to increase their hotel footprint, suggests the report.
In its 2014 Hotel Intelligence Report, JLL claims the ongoing boom in the industry will result in a capacity boost for hotels in the UAE. The report notes: "More than 28,000 additional rooms are expected to be built in the country by 2016, with Dubai and the Abu Dhabi comprising almost 50 per cent and 31 per cent of the development pipeline, respectively."
Currently, Dubai and Abu Dhabi account for 86 per cent of the hotel supply in the country - this works out at around 93,000 rooms in around 590 hotels. Of these, international operators control approximately 68 per cent and supply is mainly concentrated in the upscale subdivision.
The report claimed there had been in an increase in hotel development activity during the last two years because of encouraging signs in the tourism sector and the wider economy. It added: 'With increased investor confidence, older projects have been revived and new projects announced with international operators constantly trying to increase their hotel footprint in the UAE."
Surveys from TripAdvisor and CBRE suggest that Dubai is becoming increasingly attractive to tourists, with one poll naming the city best in the world for hotels and shopping and the other naming it the second most important retail destination across the globe.
The JLL report states that Dubai is still the market leader in terms of trading performance and tourist arrivals as the municipality has implemented successful growth strategies to reinforce its image as a destination for premium global tourism. The firm expects the emirate "to continue on its sustainable growth path with a balanced demand and supply dynamic in the short to medium-term".