Dubai hotels achieved 80% occupancy in 2013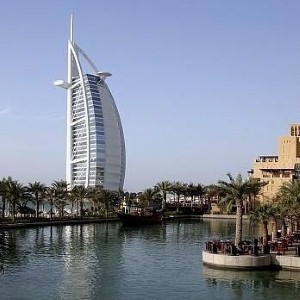 Hotels in Dubai recorded occupancy levels of 80 per cent in 2013.
This is according to the latest report by consultancy firm Ernst and Young (EY). It showed that last year, 2,780 additional rooms were added to the four and five-star hotel supply, including at the Conrad Hotel on Shaikh Zayed Road and The Oberoi in Business Bay.
Occupancy rates remained stable during 2013, compared to the year before. The average price increased to $278 (£166), a rise of 6.4 per cent. Meanwhile, the revenue per available room (RevPAR) grew by 5.9 per cent, to reach $223. Properties in Abu Dhabi recorded a rise of one per cent in occupancy, achieving 77 per cent. Its RevPAR also grew, by 7.4 per cent to $160.
In December, hotels in Dubai registered 82.3 per cent occupancy, which constituted a drop of 1.1 per cent against results achieved during the same period in 2012. Additionally, the revPAR rose by 3.4 per cent to $251. Rates in Abu Dhabi fell by one per cent to 80 per cent in the final month of last year.
According to the report, Dubai's hospitality market absorbed the increase in new available rooms, while the Middle East as a whole recorded positive results during last year.
Yousef Wahbah, EY's head of transaction real estate for the Middle East and North Africa, commented: 'The UAE's stable occupancy rates and increases in RevPAR in December 2013 can be largely attributed to the peak season for tourism, given the country's mild winter weather. December has always been a peak month for tourism in the Emirates, attracting visitors from the region, as well as from around the world, to its many tourist attractions.'
Egypt, however, did not fare so well in the report. Its hotels recorded the lowest occupancy rates in the Middle East region last year. Occupancy rates in Cairo fell by 15 per cent to 24 per cent, compared to 2012. Its RevPAR also fell, down 38.3 per cent to $21.