Dubai hoteliers report bumper occupancy rates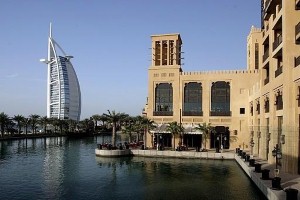 Dubai's hotel owners reported a significant upturn in occupancy rates during the recent Eid celebrations.
According to the Dubai Department of Tourism and Commerce Marketing (DTCM), more than 85 per cent of rooms were full while the festival took place.
Leaders at the tourism authority also revealed that more than 5.5 million holidaymakers travelled into the city in the first half of the year, which bodes well for the body's Tourism Vision for 2020. Indeed, the DTCM is hoping to double the number of visitors to Dubai from ten million a year in 2012 to 20 million in 2020.
The city's hospitality sector was handed a massive boost by the timing of the religious occasion, as visitor numbers tend to fall slightly during the hot summer months.
Unsurprisingly, the demand for high-end accommodation was particularly strong, with five-star resorts attracting 32,325 guests, while 18,749 people stayed in four-star hotels. Some 14,836 guests booked into three-star facilities over the Eid weekend.
Helal Saeed Al Marri, director general of the DTCM, said the statistics from the Eid celebrations are 'encouraging'.
'Having recently announced Dubai's first half tourism results - with total visitor numbers exceeding 5.5 million from January to June 2013 - we are on track for this year's targets and making strong inroads into achieving our medium and long-term aims,' he commented.
There is no denying that visitors to Dubai are spoilt for choice when looking for a suitable place to stay and it is this variety that makes the city one of the leading holiday destinations in the Middle East.
Earlier this month, the DTCM said that as of June 2013 there were 603 hotels in the emirate - up from 587 in the corresponding month of 2012.
This number is expected to rise considerably as more and more developers build huge complexes across the city in the coming years. It is certainly an opportune time for investors to secure more assets in Dubai's ever-growing hospitality industry.