Ciel, the world's tallest hotel, reveals completion date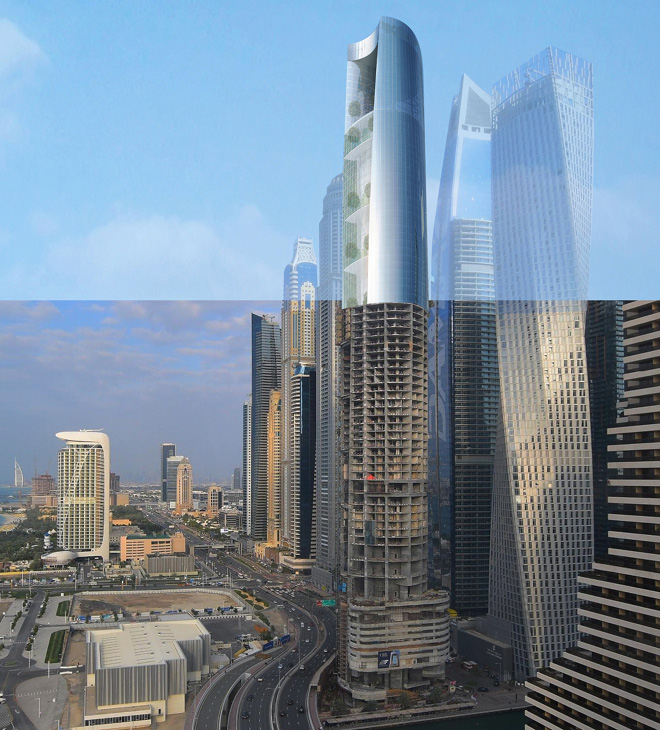 Leading UAE-based, integrated property developer The First Group has confirmed that Ciel, the world's tallest hotel and the firm's largest and most ambitious project to date, is on track to be completed in H1 2024.
Located in Dubai Marina, the iconic 82-storey tower, which will offer unparalleled views across the Arabian Gulf, will set new standards for upscale hotel accommodation in Dubai when it opens next year.
The latest update follows confirmation from Ciel's construction team that the building's superstructure is now 99% complete, while the mechanical, electrical and plumbing (MEP) 1st and 2nd fix works are now 80% completed.
"We are thrilled to bring Ciel to Dubai's skyline, a groundbreaking project that will redefine upscale hospitality and showcase the best of what the city has to offer," said Rob Burns, CEO, The First Group.
"Despite the challenges presented by the pandemic, we are making great progress and are on track to officially open the property in 2024. Ciel will offer guests an unparalleled experience with its unique design, luxury amenities, and stunning views. Ciel is not just a building, but a symbol of Dubai's ambition, innovation, creativity, and excellence."
Designed by leading architectural firm NORR, Ciel is a triumph of Integrated Design. The building introduces a number of innovative features, including an observation deck with panoramic views of Dubai's skyline, the Palm Jumeirah, and Arabian Gulf on the 81st floor and a rooftop infinity pool and bar on the 76th floor.
Another standout feature is the hotel's 300-metre-tall interior atrium that boasts vertically stacked landscaped and naturally ventilated terraces that will provide occupants with shared communal and interactive space.
Ultimately, Ciel's impressive design reflects its landmark status as the world's tallest hotel. The design itself has received global praise, with the hotel winning the 2019 International Property Awards (IPAs) for Best International Hotel Architecture, Best Hotel Architecture Arabia, and Best Residential High-rise Architecture Arabia. Ciel also received the top prize in four major categories at the 2019-2020 Dubai, Africa & Arabia Property Awards: Hotel Architecture; New Hotel Construction and Design; Commercial High-rise Development; and Residential High-rise Architecture.