How The First Group's CSR programme is Enriching Young Lives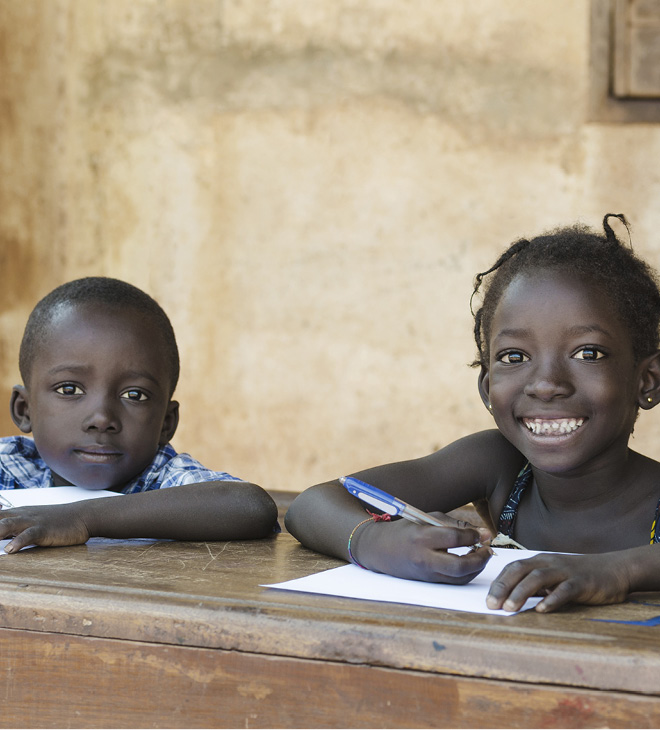 While global integrated property developer The First Group is renowned for delivering strong and consistent financial returns to its international clientele, it is also building a formidable reputation for its commitment to charities that strive to improve the lives of underprivileged children in communities worldwide.
Reflecting the firm's corporate mantra, 'Foundation for Growth', its 'Enriching Young Lives' Corporate Social Responsibility (CSR) strategy focuses on helping to provide children a brighter future through sustained educational support programmes.
Over the years, charities operating in Asia, Africa and the Middle East, have benefited from The First Group's support.
These partners include long-term beneficiary Food for Life Vrindavan Society (FFLV), a humanitarian aid organisation that supports the poorest communities in the Vrindavan area to the south of the Indian city of New Delhi.
FFLV educates more than 1,500 children through its Sandipani Muni Schools project and also distributes around 66,000 meals and provides basic medical care to around 1,000 people every month.
The First Group's charitable donations help to pay for vital food and educational supplies for impoverished children enrolled at the school and elsewhere in the region. "Every year these packets are meant not only as a gift, but also to deliver a message of love and care and to encourage the kids to study," explains school principal Rupa Raghunath Das.
"We thank The First Group from the bottom of our hearts for making this programme successful. The children's smiles belong to the company."
The impact of the Covid-19 pandemic has had a profound impact on charities in India and elsewhere, making corporate support more important than ever.
An October 2020 study published by the UK-based National Council for Voluntary Organisations found that 40% of UK-based charities had been left in a worse financial position as a result of Covid-19, while 80% predicted the crisis would negatively impact their ability to deliver planned objectives over the next 12 months, due to a shortfall in funding. In a recent blog detailing the challenges facing charities as a result of Covid-19, The First Group's CEO, Rob Burns, noted that the situation was exacerbated by the unprecedented demand for support from those left disadvantaged by the pandemic.
"The First Group has remained in the fortunate position to have been able to continue to provide our support to the charitable organisations that we have enjoyed long-standing relationships with, each of whom aim to enrich the lives of underprivileged children and young adults through sustainable health and education initiatives," he wrote.
"As an organisation, we are extremely proud and humbled by the exceptional work of these charities and their tireless commitment to providing young people with life-changing opportunities they may otherwise be denied. It is our great honour to continue to support them throughout this challenging period and look forward to continuing to do so for many years to come."
Reflecting how the work of The First Group's trusted charities has evolved over time, Enriching Young Lives is also embarking on an exciting new era in its development, with The First Group recently announcing plans to establish a dedicated scholarship programme for talented students living in underprivileged communities.
The scholarship programme will support students by providing them with financial aid through every stage of their education. The aim of the programme is to ensure these children can reach their maximum potential, earn professional qualifications, and go on to provide important societal and economic contributions, leaving a lasting and positive impact on their local communities.