Dubai real estate delivers 'world-leading' returns on investment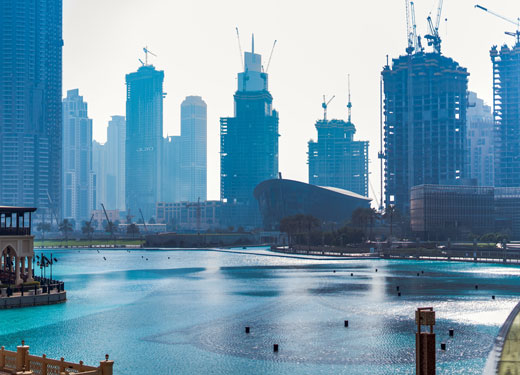 Dubai has been recognised among the world's leading property investment markets in the latest edition of Savills' Prime Index World Cities report.
According to the global property analyst, Dubai real estate offers investors a yield of 4.7%, placing it among the world's top performing property investment markets.
Dubai only trails Los Angeles (5.5% pa), Moscow (5% pa) and Cape Town (4.8% pa) in the ranking, which was based on December 2019 data.
It was the only city in the Middle East and North Africa (MENA) region to feature in the report, which analyses 26 major real estate investment markets including London, Sydney, Mumbai and Shanghai.
Dubai was also way ahead of the global yield average, which stood at 3.2% pa.
The report revealed the city's prime real estate sector offers investors remarkable value at present, with property selling for an average price of $580 per square foot, making it the world's third-cheapest major investment market behind Cape Town and Kuala Lumpur.
Property transactions rose 20% in Dubai in 2019, marking the sector's best year in terms of sales for more than a decade.
The emirate recorded a total of 41,988 real estate transactions, according to Dubai Land Department (DLD) data issued by Dubai-based real estate analyst Data Finder, up from 34,961 transactions in 2018.
Business Bay topped the list of most popular locations for property investment, with 3,146 sales transactions in 2019.
The precinct is home to three of The First Group's hotel properties currently under development: the 492-key The One Hotel at Business Bay (operating as Millennium Place Business Bay); the 440-key Sky Bay Hotel Business Bay (operating as Ramada Plaza Business Bay); and the 330-key Dolphin Tower at Business Bay.