Why is Dubai so popular for investment?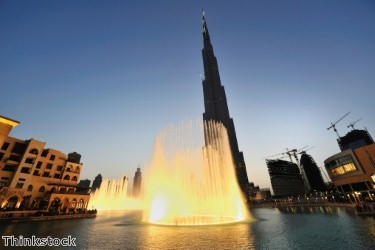 More and more people from across the world are choosing to invest in Dubai property. But just why is the emirate so popular? We take a look below.
A world player
It's arguable that no other city in the world has seen such a dramatic change in its global profile as Dubai has in the past 40 years. The emirate can convincingly claim to be the leading city in the Middle East and North Africa region and its prominence on the world stage is only going to grow.
Dubai's authorities are highly ambitious and their ultimate plan is to ensure the emirate is seen as one of, if the not best, city in the world across all criteria. Whether it's as a business destination, or a standard bearer for renewable energy, Dubai aims to lead the way. 
The progress that has already been made - the city has changed beyond recognition since 1960s - is evidence that nothing should be as impossible when it comes to Dubai's growth potential. Indeed, the emirate's expansion and ambition is one of the main reasons it is seen as an ideal location for property investment.
A top tourist destination
A prime example of Dubai's growing prominence on the world stage is the fact it will host the 2020 World Expo. Hosting this prestigious event is evidence of the progress the emirate is making and is set to attract millions of visitors to the city. Dubai's authorities aim to have attracted 20 million tourists per year by the time the World Expo comes around.
If previous growth is anything to go by, you would not bet against this ambitious target being achieved. Close to 12 million people visited the emirate last year, representing growth of more than 5.6 per cent and the expo is expected to attract some 25 million between October 2020 and April 2021.
All this means Dubai's hotel industry is a particularly attractive and lucrative target for investment. Figures from the Dubai Department of Tourism and Commerce show that in 2014, yields from the emirate's hotels underwent significant growth, reaching AED 23.9 billion (£4.35 billion), representing a ten per cent increase compared to the year before.
A sound investment
Another reason behind Dubai's investment is, quite naturally, money. Despite its global prominence and growth potential, the city is still a cheaper place to invest than many of its counterparts across the world.
Research released by Knight Frank at the end of 2014 revealed that in terms of price per square foot, Dubai is cheaper than 18th other cities, including the likes of London, Hong Kong, Mumbai, Sydney and Singapore.
However, the organisation forecast that prices may well increase in the near future, suggesting now may well be the ideal time to invest in the emirate.
Knight Frank stated: "Strong economic conditions, a well performing labour market and prospects of loosening credit standards for buyers suggests that demand for prime residential property will see an uptick in the short term.
"That, combined with the fact that very little is due to be completed in the prime segment over the next 18 months, points to luxury residential prices resuming their upward path in the second half of this year, before seeing a single-digit increase in 2015."