Why Indians should invest in Dubai's hotels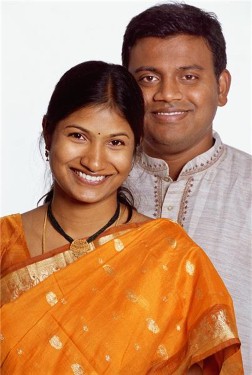 Earlier this year, the Reserve Bank of India (RBI) made it much easier for Indian investors to purchase property abroad, meaning now is the perfect time for them to buy real estate in Dubai.
Statistically, Indians are already the biggest non-Arab buyer of property in the emirate in terms of value and volumes, according to data from Dubai Land Department, indicating that the region is already popular among this type of investor, and for good reason too.
Due to its safe haven status and booming tourism market, residential and hotel property in Dubai are a sound venture for anyone looking to purchase real estate that will lead to healthy yields. 
Rizwan Sajan, chairman of the Danube group, who owns an apartment in the world's tallest building, the Burj Khalifa, commented: "Many Indians consider Dubai as their second home. Property prices in Dubai are cheaper than the corresponding places in India or other international cities."
Over the course of the last three years, Indian investors have pumped more than AED44 billion (£8.08 billion) into Dubai's real estate sector, AED18.1 billion of which was spent last year alone, suggesting investment from this specific group was growing before the RBI changed the rules regarding foreign exchange remittance limit.
The bank has now doubled this threshold to $250,000 (£159,371) per person, which means a family of four could potentially remit up to $1 million every year to invest in overseas assets. 
So, why should Indian investors use the new rules to their advantage and invest in Dubai's' hotel property?
The emirate is a global leader for tourism 
Dubai was recently named the fourth most popular city in the world among tourists by MasterCard's Global Destination Cities Index for 2015, climbing from eighth in 2012, seventh in 2013 and fifth in 2014 - demonstrating the emirate's staying power among international travellers. 
Commenting on this year's index, Eyad Al Kourdi, country manager of UAE at MasterCard, said: "Since the inception of the Global Destination Cities Index in 2009, Dubai has continued to climb the ranks as an international travel destination for both business and leisure purposes.
"The future ranking of the emirate looks very promising. As Dubai gears towards Expo 2020, we're excited to see the opportunities that will unfold to reinforce its position as a key economic driver."
The emirate provides visitors with an unrivalled quality accommodation, is home to modern infrastructure, excellent leisure and entertainment facilities - which when combined work together to offer each tourist a unique experience. 
Chiheb Ben-Mahmoud, executive vice-president and head of the hotels and hospitality group for the Middle East North Africa region at Jones Lang LaSalle (JLL) explained that long-term hospitality development in the emirate has been bolstered by the Tourism Vision 2020, which has set the emirate a target of attracting 20 million visitors a year by 2020.
Dubai continues to enjoy impressive growth 
The hotel industry in Dubai has experienced significant growth in the last few years, due to the efforts of the Department of Tourism and Commerce Marketing (DTCM) to promote the emirate as a tourism destination for leisure and business travellers, as well as expansion in regional airports and infrastructural changes. 
Earlier this year, political analyst Daniel Silke told the audience at the Arabian Hotel Investment Conference that the sector is set for massive expansion in the future. He said: "By 2025 the world will welcome nearly 1.8 billion visitor per year, a 58 per cent increase from the 1.1 billion international visitor arrivals who crossed borders in 2014."
His comments resonate with the predictions made in JLL's 2015 Middle East Hotel Intelligence Report, which expects Dubai to maintain its position as the Middle East and North Africa's main hub for tourism in the future.  
Dubai's hotels are some of the best performing in the world 
The emirate's hotels achieve some of the best scores on the world's highest performance indicators, including revenue per available room (RevPAR), average daily rates (ADR) and occupancy rates. 
These are set to stay at healthy levels due to all the hard work being done by the DTCM and Dubai Festivals and Retail Establishment to attract tourists and keep them entertained, with the former promoting the emirate to source markets and the latter putting on a schedule of events that appeal to many different types of visitor, such as families, couples and business travellers.