Why Indian investors love Dubai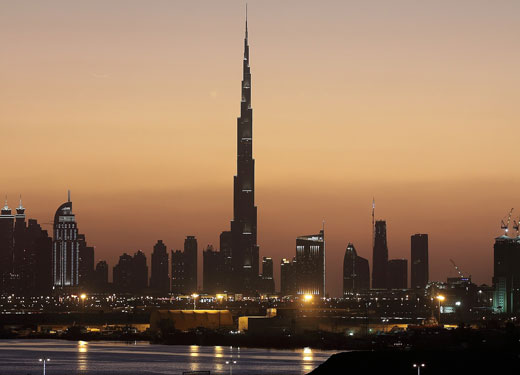 India already ranks among the largest investors in Dubai, but new government initiatives are aiming to further strengthen ties between the partners
Dubai and India's enduring relationship is one of the oldest and most successful in the region. Long before the formation of the United Arab Emirates in 1971, trade between the two was already strong, but in recent decades, with Dubai's growing reputation as the Middle East's most important economic hub, the partnership has reached unprecedented heights. 
Indian nationals account for the largest single expat demographic in Dubai, while according to government estimates, trade between the UAE and India is set to be worth $100 billion by 2020.
Remittances from Dubai to India topped $4 billion in the fourth quarter of 2017 alone, while 26,000 Indian companies have a major presence in the UAE, with a further 42,000 registered in the emirates owned and operated by non-resident Indian nationals. 
"Indians and their enterprises are a significant component of the Dubai community and the emirate's airports and seaports provide the most competitive transit point for cargo and passengers travelling to and out of India," comments Ibrahim Ahli, director of Investment Promotion at Dubai Investment Development Agency (Dubai FDI), which is a division of Dubai's Department of Economic Development (DED).
"We have 1,600 flights a week between Dubai and India, and in 2017, 1.2 million Indian tourists stayed across hotels and hotel apartments in Dubai," Ahli adds.
India also consistently ranks among the top five countries in terms of foreign direct investment (FDI) in Dubai, and for the past three years, the Asian giant has ranked second outright. 
Dubai government data reveals that of the $10.3 billion in foreign direct investment (FDI) that flowed into the UAE in 2017, $7.45 billion went to Dubai. 
According to Dubai Land Department (DLD) data, Indian nationals ranked first among foreign investors in Dubai's booming property market in 2017, committing AED15.6 billion ($4.24 billion) to property acquisitions.
In the five-year period spanning 2013 to 2017, Indian investors accounted for transactions worth a combined AED83.65 billion.
Looking to capitalise further on this unprecedented level of activity, Dubai FDI is ramping up its focus on India in a bid to lure greater volumes of investment from Asia's fastest growing economy. 
Dubai FDI recently completed an investment roadshow that took in some of India biggest cities including Mumbai, Hyderabad and Kochi.
The events targeted investors and enterprises specialising in real estate and construction, technology, logistics, aviation, financial services, healthcare, and tourism and hospitality.
Dubai's growing reputation as the Middle East's top business hub was showcased, with a particular focus on government initiatives supporting start-ups and entrepreneurs.
"There hasn't been a better time for bilateral engagement between Dubai and India," comments Ahli, who was one of the keynote speakers at each event.
"UAE-India relations are on a faster and stronger track, and leaders on both sides are determined to make their partnership a game-changer in global trade. In India we were able to connect with our audiences and engage them in identifying areas where Dubai can place them on the forefront of emerging industries and technologies."
Musthafa Zafeer, who is the founder and chairman of Indian firm Musthafa & Almana, which supported the Dubai FDI roadshow events in Hyderabad and Kochi, says investor interest in Dubai is stronger than ever.
"For Indian Investors looking at Dubai, the joint activity conducted with Dubai FDI and Musthafa & Almana, in Kochi and Hyderabad was unique as it showcased both the legal and commercial infrastructure available in Dubai for foreign investors," he says.
"We have had fantastic response from these events and we feel this platform will further strengthen bilateral relations and help facilitate the exchange of capital, ideas and knowledge in the Indo-Dubai corridor."