WHY DUBAI: TOP REASONS TO INVEST IN HOTELS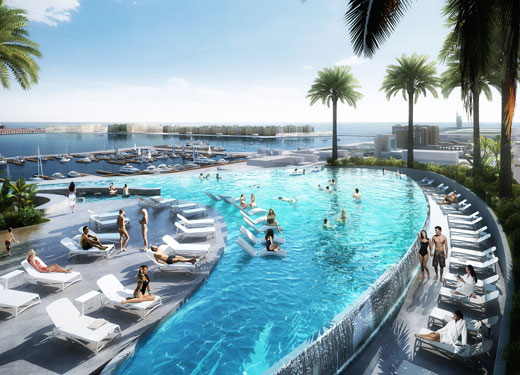 Dubai is one of the world's hottest hotel investment destinations. Read on for our top reasons why you should invest in this exciting market
Expo 2020 is just around the corner…
Expo 2020, which will be staged from October 2020 to April 2021, represents a landmark moment for Dubai's emergence as a global city. The mega event is expected to create more than 277,000 new jobs and generate an economic impact of around US$24 billion.
The event will prove a milestone for the city's hotel sector, which has been gearing up by rapidly expanding its guestroom inventory to accommodate the 25 million visitors from at least 180 nations who are expected to attend. Investors stand to reap the benefits of the incredible demand for quality accommodation Expo 2020 will generate.
'New Dubai' is still growing…
Since Dubai was declared the 2020 World Expo host, the city's commercial and residential property sector has grown rapidly in the area known as 'New Dubai'.
New precincts in and around the expo site in Dubai South have sprung up in recent years, creating new pockets of economic activity in areas that were empty desert just a decade ago.
Investors have flocked to locations including Jumeirah Village and Dubai Sports City (DSC), which have grown exponentially in the last five to 10 years.
The First Group is one of the most active developers in both precincts, with four established properties in DSC and three new hotels under development in Jumeirah Village: Millennium Place JVT Dubai and Avalon Tower by Copthorne in Jumeirah Village Triangle; and Ramada Plaza JVC in Jumeirah Village Circle, with all three hotels scheduled to open in time for Expo 2020 Dubai.
The opening of all three properties will add almost 1,500 keys to Jumeirah Village's guestroom capacity, making The First Group one of the biggest hospitality stakeholders in this fast-growing district.
So too are established areas of the city…
From Dubai Marina to Downtown Dubai, the city's iconic skyline is known the world over. Yet pockets of ongoing development in and around these famed precincts mean there are still opportunities available to savvy investors to gain a foothold in more established areas of the city.
In Dubai Marina, The First Group is developing what is set to become one of city's most famous hotels. The 360-metre tall Ciel will become the world's tallest hotel upon completion and will further transform the Marina district's incredible skyline. With 1,042 guestrooms and suites, world-class restaurants and facilities, as well as a remarkable rooftop observation deck, Ciel is set to become a destination in its own right.
Meanwhile in Business Bay – an up and coming area declared one of the world's hippest neighbourhoods by Lonely Planet, The First Group is developingthe 495-key The One Hotel, which will operate as Millennium Place Business Bay; Sky Bay Hotel, which will operate as Ramada Plaza Business Bay; and the 330-key Dolphin Tower, a beautifully appointed, contemporary hotel located adjacent to Dubai Canal.
It is one of the world's most popular tourism destinations...
The First Group's rapidly expanding pipeline of hotel properties has the firm and its investors ideally placed to capitalise on the rapid increase in tourism arrivals forecast over the coming decade.
Last year, Dubai welcomed 15.92 million international visitors, up from 15.79 million in 2017, making it the world's fourth most-visited city. In 2020, Dubai's tourism authorities are confident of surpassing 20 million arrivals for the first time, setting a new benchmark that will consolidate Dubai's ranking in the top five, which is currently headed by Bangkok.
Recently, government authorities issued a new target of attracting 25 million visitors by 2025, which if realised, would make Dubai the world's most popular tourism destination.
The influx of visitors forecast for the next decade and the growth of the hospitality sector will help consolidate Dubai's reputation as one of the world's hottest hotel investment markets.
To discover more about the amazing investment opportunities available in Dubai's booming real estate sector, download a copy of The First Group's Hotel Investment Report for free here: https://www.thefirstgroup.com/en/download-hotel-investment-report/