Which Dubai districts attract the best returns?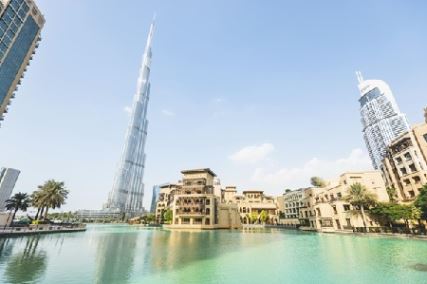 Dubai's status as an international tourism and business hub, paired with its propensity for rapid growth and innovation, has helped it become one of today's most exciting investment prospects. This is especially the case at the moment, when the emirate is investing heavily not only in the creation of new districts, but the rejuvenation of older ones, as well as diversifying its tourism market by increasing its breadth of mid-range hotels.
This means there will be a greater choice of investment prospects and, thanks to the era of renewed confidence following the financial crisis, a positive forward outlook. According to Dubai Tourism & Commerce Marketing, the emirate's total room revenues reached $4.16 billion that year. In the run-up to Expo 2020, room occupancy and visitor numbers are predicted to increase - some 25 million visitors are expected for the Expo alone - giving investors yet more incentive to consider whether prospects in Dubai would suit their profiles.
Investors are drawn here not only by the burgeoning growth, but by the prospect of locally tax-free income and a growth plan that targets long-term market stability. For those who have determined Dubai is the market for them, the question becomes: 'Which districts should we be invested in?'.
Here, we take a look at some of the districts offering the most attractive returns - and their upcoming prospects.
Jumeirah Palm and Beaches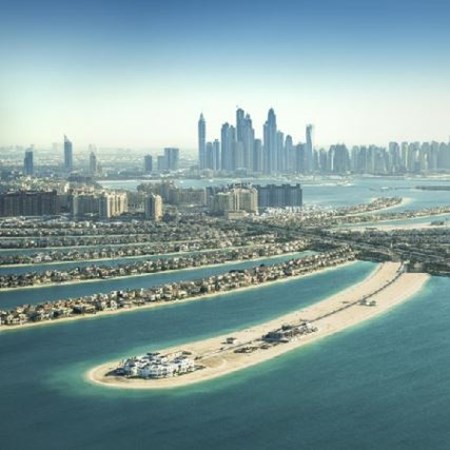 Image credit: Nikada via iStock
About the area:
Jumeirah Palm and Beaches is one of the emirate's most famous tourism destinations. Home to world-class hotels, apartments, water parks and a host of leisure facilities, this part of Dubai is a reliable attraction - not least because the Palm is the world's largest artificial island.
Designed to look like a stylised palm tree, the Palm consists of a two km long trunk, 17 fronds and a surrounding crescent. Crucially, the island was designed to add to the emirate's limited shoreline - something it has achieved with aplomb. Its most famous hotel and leisure facility is Atlantis, the Palm, which houses a host of restaurants, as well as its own water park, marine park and more.
Future prospects:
The Palm has a number of new developments scheduled, including a project that reflects a wider trend in Dubai - the diversification of hotels. Starwood Hotels & Resorts will be building Aloft Dubai, which represents the man-made island's first mid-range hotel. Opening in 2017, it will have 192 rooms, ten suites, beach access and keyless room entry.
Meanwhile, Nakheel is planning to add a new beach to the famous island, along with a park and retail complex. Dubbed The Palm Promenade, the development will connect apartment buildings to retail and dining facilities, as well as Al Ittihad Park.
Jumeirah Beach Residences & Marina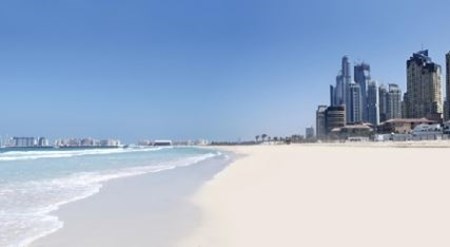 Image credit: ImageGap via iStock
About the area:
Close to iconic attractions such as the Burj Al Arab and the Mall of the Emirates, Jumeirah Beach Residences and Marina is another of Dubai's top investment districts. Like Jumeirah Palm and Beaches, the focus here is very much on leisure. For example, the famous Burj Al Arab, which is instantly recognisable thanks to its design resembling the sail of a ship, is one of the city's most celebrated luxury hotels.
Future prospects:
Like many areas of Dubai, Jumeirah Beach Residences & Marina is set to benefit from the upcoming Expo 2020 in the form of a new investment project. Set to cost approximately $1.6 billion, Bluewaters Island will be located offshore of Jumeirah Beach Residence and is tipped to become one of the world's most desirable tourism hotspots. It will include an entertainment zone, residential buildings, a souk, the world's tallest ferris wheel (210 metres) and more.
Downtown and Business Bay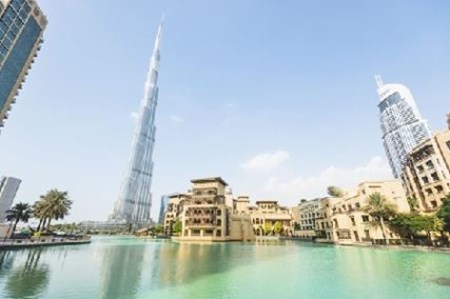 Image credit: franckreporter via iStock
About the area:
Downtown Dubai is an area next to Sheikh Zayed Road and houses some of the city's most iconic buildings and attractions - including the world's tallest tower, the Burj Khalifa. It is also where the Dubai Mall and Dubai Fountain are located. Additionally, events like National Day parades are often held in this part of the emirate. What's particularly interesting about Downtown Dubai is that it is also home to some lesser-known up-and-coming districts such as Al Quoz, which is something of a hub for artists.
Business Bay, meanwhile, is the city's central business district. While it suffered during the economic downturn, rebounding confidence is speeding rejuvenation across its commercial and residential developments.
Together, these areas have significant potential across both the tourism and business travel sectors.
Future prospects:
Among the most intriguing of Downtown Dubai's upcoming developments is MBR City - District One. Designed to be a luxury 'city within a city', this residential area will offer a host of high-end villas, open green spaces and the world's largest artificial beach. Located just minutes from the Burj Khalifa and the Dubai Mall, it is costing approximately $10 billion to build.
Business Bay, meanwhile, has recovered well from the financial crisis and seems set to thrive with developments such as The First Group's The One Business Bay taking advantage of a growing business community in the region.
Sheikh Zayed Road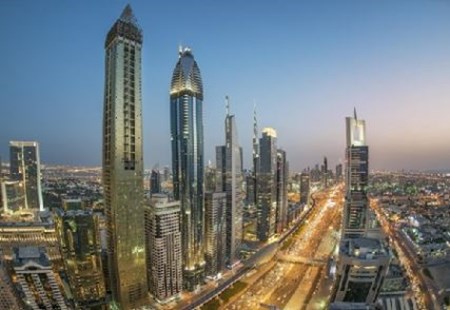 Image credit: 4FR via iStock
About the area:
Sheikh Zayed Road is the emirate's major highway and main artery. More than simply a road, it is widely considered to be the central core of modern business in Dubai. Lined with skyscrapers from the Trade Centre roundabout all the way up to and past Interchange 1, it is home to major corporations, hotels, apartments, nightclubs and more. Its proximity to Downtown Dubai and all its varied attractions helps enhance the appeal of this bustling, prosperous area.
Future prospects:
Sheikh Zayed Road may be a central business hub, but its new development Al Habtoor City will expand its residential and leisure offering. Costing approximately $3 billion, the development will include high-end hotels, luxury residential towers, a marina and a European-style boulevard.