UAE 'set for $40bn investment in tourism projects'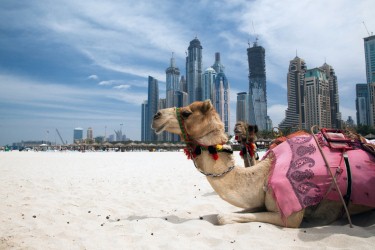 The top ten tourism projects set to be developed in the UAE have a combined value of $40 billion (£27.2 billion), bolstering its position as the tourism leader in the GCC region.
Among the Middle East Economic Digest (MEED) listed projects that are currently under construction or are in the pipeline is the $5.8 billion Mall of the World, which will be the biggest retail outlet on earth when finished, the $9.1 billion Al Habtoor City complex and the $8 billion Cultural District.
Overall, the country has set aside funding for 18 museums and cultural projects, 88 retail developments, 24 theme parks, 15 sporting venues, 17 convention centres and seven theatres - all of which will attract tourists to the UAE and keep them coming back.
In addition, across the nation, the aviation sector is growing rapidly, which is bolstering the Tourism 2020 agenda. Dubai International Airport is expected to welcome 126.5 million passengers annually in just five years' time, while the expansion strategy for Al Maktoum International will see its capacity skyrocket to 160 visitors per year.
Nadege Noblet, exhibition manager of Arabian Travel Market (ATM), explained that in financial terms, Oxford Economics has estimated the combined monetary force of aviation and tourism-related activities in Dubai alone to reach $53.1 billion by 2020 and $88.1 billion by 2030.
She added: "With the UAE securing highly visible mega-events such as the upcoming World Expo 2020, the sector is developing rapidly and this presents numerous opportunities for Dubai's Department of Tourism and Commerce Marketing to realise its forecast of 16.5 to 18 million leisure and three to four million business visitors by the end of the decade."
The ATM's 2015 roadshow hit Dubai February 25th and provided representatives from the tourism market with a platform to share the latest industry updates, best practice and advice on how to boost the number of visitors to the GCC.