UAE economy ticks all the right boxes for investors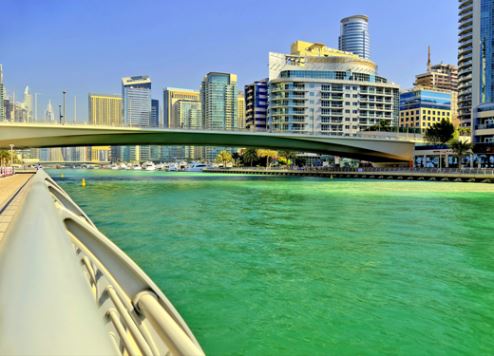 The UAE is the best managed economy in the Middle East, ticking all the right boxes for investors, according to the latest economic outlook report from the Institute of International Finance (IIF), a Washington-based association of world's leading banks and financial institutions.
The report cites the UAE's "large financial buffers", which are estimated at around US$670 billion, its safe-haven status, "perfect infrastructure", sound banks, and diversified and business-friendly economy as key factors driving its long-term success.
The country's economic performance is likely to improve in 2017 and 2018 with firming oil prices, improvement in global trade, and the expected easing pace of fiscal adjustment.
"We expect non-oil real GDP growth to accelerate to 3 percent in 2017 and 3.5 percent supported by investment in preparations for Expo 2020 Dubai and improvement in private sector sentiment," said Garbis Iradian, MENA chief economist of the IIF.
"Several high frequency economic indicators, including PMI, retail sales, and tourist arrivals over the first eight months of this year suggest improvement in private sector activity."
The IIF expects economic growth (oil and non-oil combined) in the UAE to reach 1.5 percent in 2017.
Dubai is one of the UAE's top-performing emirates due to its diversified economy, according to the IIF, with growth projected to double the country's average at 3 percent this year.
The IFF report comes days after the International Monetary Fund (IMF) predicted a rebound in economic growth in the Middle East, North Africa, Afghanistan and Pakistan (Menap) in 2018.
Overall, Menap growth is projected to rise to 3.5 percent in 2017 from 2.6 percent this year, the Washington-based IMF said in its world economic outlook report on Tuesday.
The UAE's economy, which is more developed and diversified than most others in the Menap region, is expected to grow 3.4 percent in 2018, up from 1.7 percent this year, said the IMF.