TFG helps charities give kids a Christmas to remember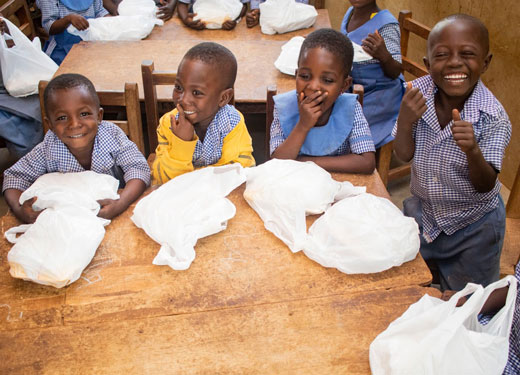 The First Group (TFG), in conjunction with its sponsored charities in Ghana and Nigeria, has given underprivileged kids a Christmas to remember.
In Ghana, students from The King's School and Tahilah School were treated to a special Christmas party hosted by TFG's Africa team, who brought with them lunch packs, drinks and gifts of school supplies for the children.
It marked the third year running TFG had arranged a special Christmas celebration for the students.
We are so grateful for sponsors like The First Group who come with great excitement and show love to our students," said a Kings School spokesperson. "We know our students have been blessed and will always remember these fun celebrations. We want to say a very big thank you to The First Group for coming out and helping to make another Christmas memorable for our students."
Meanwhile, in the Nigerian capital of Abuja, TFG helped organise a fun-packed Christmas party for the kids and staff of SOS Children's Villages.
The SOS Children's Village charity provides sponsorship for orphaned and abandoned children across Nigeria.
Sponsorship funds pay for village houses and also help provide education, food and clothing for the children. TFG sponsors 50 children in SOS Children's Villages each year.
As part of its comprehensive Corporate Social Responsibility (CSR) programme, TFG supports more than a dozen charities worldwide. Its CSR strategy aims to help secure a brighter future for disadvantaged communities around the world.
"We support a number of charitable organisations worldwide, all of which aim to enrich the lives of underprivileged young people through sustainable health and education initiatives," explained Rob Burns, CEO of The First Group.
"By improving the wellbeing and prospects of today's children in need, we can offer them a better tomorrow and we are fully committed to these humanitarian causes that help youngsters secure their future."