Q&A: Sunil Gavaskar, Indian cricketing legend and ambassador for The First Group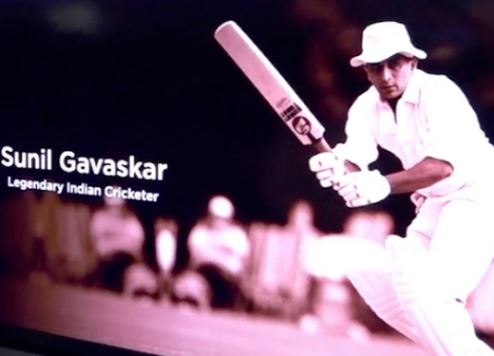 Indian Test cricket legend and ambassador for The First Group, Sunil Gavaskar, is recognised as one of the greatest opening batsmen in history.
Affectionately known as 'Sunny' by fans the world over, the world-record-breaking batsman made his mark in the 1970s and '80s, ultimately going on to become the first cricketer to score 10,000 Test runs and 30 centuries.
He held the record of 34 Test centuries for almost two decades before it was broken by Sachin Tendulkar in December 2005, and was also admired for his studied technique against fast bowling, hooking and pulling some of the most fearsome bowlers of all time.
We recently caught up with the celebrated cricketer in Dubai, where he was attending the groundbreaking ceremony for one of The First Group's newest projects, Millennium Place JVT Dubai.
What prompted your decision to become an ambassador for The First Group?
As an opening batsman you are always looking for good partners that you can build an innings with, setting the foundation for the rest of the team.
I'm delighted to be an ambassador of The First Group and I'm looking forward to this partnership going a long, long way. 
You started playing cricket at a very young age and enjoyed almost immediate success. Did you have a mentor during the early stages of your career?
I worked with a number of coaches at various stages throughout my playing career. Initially, I was coached in the Mumbai method, in which you face the bowler face on, and I had reasonable success employing this technique at school-level.
I travelled to Hyderabad for a month-long camp with an English coach who told me that while my early training had helped me to that stage, it wasn't going to take me far in my career if I was hoping to play international cricket.
This coach taught me the English method of playing, which was to face the bowler side on, not face on. With me being somewhat vertically challenged, I would often get hit by the ball when I was using the Mumbai method. Whereas, by employing the English technique, I could play my shots.
That was the biggest transformation for me that helped me in my career. Without that I don't think I'd be here today. I'm ever so grateful to him.
What was the biggest challenge you faced during your career?
My first international series was immensely successful, and to be honest, immediately after that, as often happens with young guys, I thought I was 'the cat's whiskers'. I didn't think I had to work hard after that. Of course there's an inevitable decline when you have that attitude and things get tougher. Again, I think that was one of the best lessons in my life, because when you pick yourself up, you not only become a better sportsperson, but you become a better person as well.
I think what also helped me at that stage was my family, and they are still my greatest strength. They were the ones who kept their faith in me, even though I wasn't getting many runs.
Eventually I began working with another coach, who helped improve my technique. But at the end of the day, it was more about me having self-belief. My captain at that time, Ajit Wadekar, had faith in me and I made my international debut under him.
It was three years from that point before I got another century in cricket, and I think that was when I started to get my belief back. I had a lot of people during these years who thought my initial success was a fluke. That maybe I got lucky. But there was a lot of hard work involved and I put in hours and hours of practice. My family kept their faith in me and kept reassuring me that if I could do it once and I'd do it again.
There's many components to a world-class athlete. If you had to choose one positive attribute, what would it be?
Concentration. I think I was blessed with it throughout my career. In international cricket you can be playing in front of 40,000 to 60,000 spectators who are making a lot of noise; there's a lot of chatter from the opposing team – sometimes there's gamesmanship. But if you can shut it all out, it helps you get through.  
If you had to choose one win that meant the most to you, which would it be?
I think when India won the World Cup. That stands out as a highlight for me.
Looking back on your entire career, what was your single most important achievement?
I think it was being part of a team where we had the belief we could be the best in the world and that we could win not just at home, but on tour. That's the most difficult thing to do, playing on different pitches, conditions and opposing teams. In my first season, to beat the West Indies on their home turf and England in England, with adverse weather conditions, was a great achievement. Those wins created a self-belief among the team that we could play anywhere and win.