New metro route 'to connect Dubai Marina to World Expo site in 16 minutes'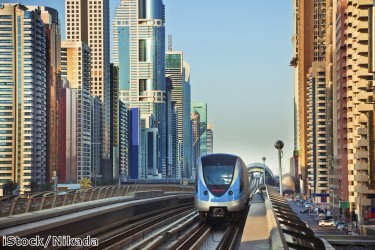 Dubai's Roads and Transport Authority (RTA) has announced its new 'Route 2020', which will connect Dubai Marina and the World Expo site in a journey that will take just 16 minutes.
The project, announced Saturday (April 11th), will include an extension of the Red Line on the Dubai Metro from Nakheel Harbour and Tower Metro Station to the yet-to-be-completed location for the Expo.
Stretching 15 km, the extended sector of the tram service includes seven stations, boosting ease of travel and convenience for commuters, residents and tourists.
Upon making the announcement, Mattar Al Tayer, chairman of the RTA, said that the project will serve average-to-high population density, in areas such as the Gardens, Discovery Gardens, Furjan, Jumeirah Golf Estate, and the Dubai Investment Park.
More than 240,000 people live in these districts and soon they will be able to hop on the Metro and get to the World Expo site in 16 minutes, he explained.
Mr Al Tayer added: "The RTA has examined different options of Route 2020 and assessed their effectiveness and impact on the neighbourhood based on a host of technical perimeters that include the enhancement of the development plans in Dubai.
"It also serves the largest possible number of residents as well as current and future projects, easing snarls on some congested road sectors, providing top class service to targeted communities, and integrating with public transit."
The chairman noted that the RTA would hold a workshop later this month for consultants and contractors whose specialty lies in the railway industry, allowing the organisation to showcase various components of the Route 2020 project.
Mr Al Tayer said that the timeline has been confirmed and is expected to be released for tendering in July 2016, with completion planned for 2018.
The World Expo 2020 will have a massive impact on Dubai and the wider UAE, with more than 25 million visitors in its six-month run, 17 million of whom will be coming from overseas.