MasterChef, the TV Experience earns another rave review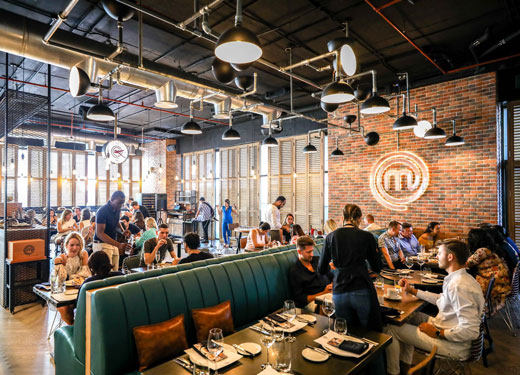 The First Group's hugely popular MasterChef, the TV Experience restaurant is celebrating another coup, having been named one of Dubai's 'top 10 incredible experiences' by respected UK broadsheet, The Telegraph.
Since opening in April, MasterChef, the TV Experience has quickly established itself as Dubai's leading experiential restaurant, earning rave reviews for its innovative and authentic presentation of the MasterChef concept.
The Telegraph lauded the restaurant for its remarkable collection of signature dishes created by MasterChef Champions from around the world, as well as popular concepts from the reality cooking TV series, which is watched by more than 250 million viewers worldwide.
"Amid industrial interiors inspired by the series, diners can order a Mystery Box Challenge, choosing five of 10 pot-luck ingredients brought to their table," The Telegraph notes. "Chefs will then turn the selection into the main course.
"Also on the menu are dishes created by past participants from around the world. If you want to know what Mimi Baines' whiskey and honey chocolate mousse from Australia's season eight tastes like (tip: you really do), then this is the reservation for you."
Located in The First Group's Millennium Place Marina hotel in Dubai Marina, the restaurant's menu features dozens of MasterChef favourites, prepared by world-class chefs lead by Margarita Vaamonde-Beggs, who has previously worked in the kitchens of some of the world's finest restaurants, including Elena in Buenos Aires.
MasterChef is the world's most popular reality cooking programme, with 52 regional series produced each year. Today, MasterChef series air in more than 200 countries across the globe.