Landmark #DubaiDestinations initiative to showcase Dubai attractions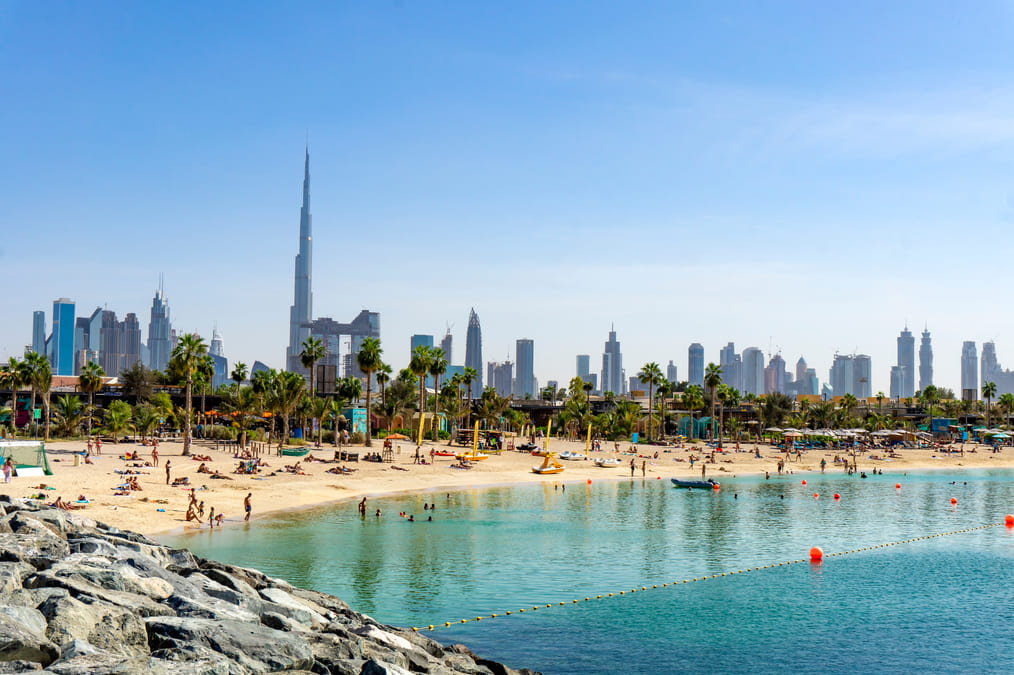 Dubai's tourism authorities have launched #DubaiDestinations, a new global initiative designed to showcase the exceptional outdoor experiences, events and activities available to residents and visitors in the emirate.
The initiative aims to consolidate Dubai's reputation as one of the world's most visited destinations, while benefiting the city's tourism and hospitality stakeholders.
According to a government statement, it will "seek to capture Dubai's spirit as a destination by sharing a variety of stories about what makes Dubai a truly unique place to explore".
The campaign will also feature guides designed to help people explore Dubai's top-rated experiences, campsites, outdoor activities and homegrown restaurants.
Dubai welcomes international plaudits
It also aims to build on the momentum generated by Dubai's impressive performance in a number of prestigious international surveys, including Euromonitor International's 'Top 100 City Destinations Index 2021', which ranked Dubai second worldwide based on the quality of its attractions, lifestyle and infrastructure.
In July 2022, global social media giant TikTok also named Dubai the world's most popular travel destination, based on a survey of user uploaded videos that mentioned or featured the city. According to TikTok, posts featuring the hashtag #Dubai attracted 81.8 billion views, well ahead of second-placed New York City (59.5 billion views) and London (36.8 billion).
Launching the event in Dubai in July, HH Sheikh Ahmed bin Mohammed bin Rashid Al Maktoum, chairman of the Dubai Media Council, said: "Inspired by the vision of Vice President and Prime Minister of the UAE and Ruler of Dubai HH Sheikh Mohammed bin Rashid Al Maktoum to make Dubai the world's best city to live and visit, we are launching an initiative to enhance the profile of Dubai's unique destination offerings by engaging with both the local community and regional and global audiences.
"The #DubaiDestinations initiative is a tribute to Dubai's culture of hospitality and its open and inclusive outlook. With a wealth of creative content from diverse sources, this initiative will open many windows into Dubai's uniqueness as a destination."
Campaign to showcase leading outdoor attractions
The campaign will showcase the emirate's beaches and extensive waterfront destinations, public parks and entertainment venues, in addition to natural attractions in the Al Marmoom area and the emirate's Hatta region. It will include a calendar of events leveraging the natural appeal of these destinations as well as others including the Palm Jumeirah, La Mer Beach, and Dubai Miracle Garden.
"In the initial phase, the #DubaiDestinations initiative will focus on exciting outdoor recreational and adventure opportunities," commented Issam Kazim, CEO of Dubai Tourism and Commerce Marketing (DTCM). "The calendar aims to inspire people to soak in Dubai's enchanting urban vibe, attend open-air events and renew their connection with nature."
Urban Master Plan puts Dubai on the map
The #DubaiDestinations initiative will also ultimately tie in with Dubai's 2040 Urban Master Plan, which provides a sustainable development roadmap for the city over the next 20 years that will also boost its reputation as a major outdoors destination.
The plan calls for an increase in total space dedicated to hotels and tourism activities by 134% compared with today, while the area used for commercial activities will increase to 168 sq km.
In a move that will further appeal to hospitality and tourism investors, the Master Plan calls for the total length of public beaches to increase by as much as 400% in 2040.
……………………….