How is Dubai preparing for the World Expo 2020?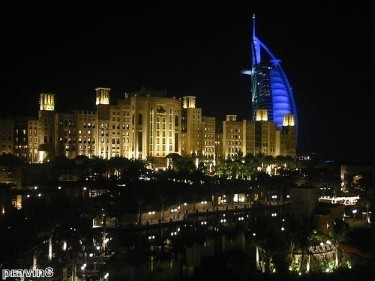 Over the past few years, Dubai's economy has become closely aligned with its tourism industry - a sector that has enjoyed healthy growth - but has recently started to ally itself to the progress of the World Expo 2020.
The emirate's tourism and hospitality sectors will face new opportunities and challenges over the course of the next five years, but the advantages of hosting the event far outweigh any of the hurdles Dubai may face.
Organisers behind the 2020 Expo hit the ground running as soon as it was revealed their theme of "Connecting Minds, Creating the Future" had won. They wasted no time in drawing up plans that would strengthen the region's infrastructure in preparation for hosting the six-month extravaganza.
Najeeb Mohammad Saleh, head of the planning research section in the planning department at Dubai Municipality, told Gulf News: "When we started to prepare the plan, we first took into consideration how the city is going to grow and what its growth rate would be.
"We looked at three different scenarios - low, medium and rapid. We have adopted the medium-growth scenario, and expect the population by 2020 to be about 2.8 million."
Here are a few projects that are currently underway, or are in the pipeline, which will help to increase the volume of tourists that visit Dubai every year.
Mohammad Bin Rashid Al Maktoum Solar Park
To put the Expo's theme into practice, Dubai is ensuring that it looks after future generations by investing in solar energy. A new plant will be installed at Al Maktoum International Airport, which would limit the hub's carbon footprint and help to power other places in the emirate.
While not directly affecting the tourists that arrive at the airport, it does mean that that environmental impact of their visit will reduce significantly. People landing in Dubai are sure to appreciate the efforts the region is taking to live the ethos of the Expo 2020.
Dubai Canal Project
This month, work is set to begin on a Venice-like canal project that will cost an enormous AED150 million (£27.7 million) and be completed by October 2016.
Falcon Island will have a central canal that has been described as a "little piece of Venice in the Middle East" by the company behind its design. It is to be powered by innovative solar technologies and its hybrid district cooling systems will be responsible for temperature control.
The marine features of the man-made island will be a big part of its appeal, with China Harbour Engineering Company taking ownership of dredging the canal, landscaping private and public beaches, power, sewage, and road networks.
Bluewaters Island
Located just off the Jumeirah Beach Residence, Bluewaters Island will be a mixed-used development that will be home to retail, residential, hospitality and entertainment zones.
Cherif Hosny, chief hospitality officer at Meraas Holding, the developer behind the project, said: "Bluewaters Island is a unique proposition that will enrich Dubai's tourism offering."
It is to also feature a bespoke souk and a promenade that will boast al fresco restaurants and dining outlets serving visitors a wide range of cuisine. The market will be home to a mix of stores and have a food hall, selling fresh produce in a traditional setting.