Dubai's real estate market to 'drive economic growth in 2015'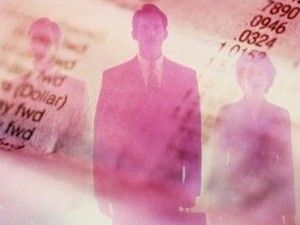 Dubai has predicted that its real estate and construction sectors will lead growth in the economy in 2015, while the wider UAE is expecting growth amid tough global economic conditions.
The emirate's economy is expected to grow by 4.5 per cent next year, compared to the forecast of four per cent for 2014, according to the Department of Economic Development (DED).
On Tuesday (December 16th), the DED gave a presentation at the second UAE Outlook Economic Forum 2015, revealing that its prediction is that both the real estate and construction sectors will grow by around six per cent each.
Dubai, the second-richest region in the UAE after Abu Dhabi, is home to the world's tallest skyscraper and the busiest airport by international traffic. Its tourism and hospitality sectors have been the best-performing industries since the global financial crash of 2008, but real estate is going from strength to strength.
Last year, property prices rebounded, prompting the government to take proactive action to ensure growth remains stable.
Sheikh Ahmed Bin Saeed Al Maktoum, head of Dubai's supreme fiscal committee, said the government is "on alert against volatility in the real-estate market, while factoring the positive contribution of this sector to economic development in Dubai and in meeting real demand".
He said that the UAE is moving towards a knowledge economy, which is in line with Dubai aspirations to increase capital through skills and new technologies that he believes will lead to high productivity.
The sheikh explained that the emirate's leadership has developed strategy with 100 initiatives and 1,000 smart services, which will transform Dubai into one of the world's smartest cities.
Furthermore, by hosting the World Expo 2020, the emirate is expected to create over 277,000 jobs between 2013 and 2022, according to Sultan Bin Saeed Al Mansoori, UAE minister of economy. He added that 50 jobs will be sustained across Africa, South Asia and the Arab world for every Expo employee.
"The estimated financial returns from Expo 2020 is AED139 billion (£24 billion) and Dubai is expected to receive more than 25 million visitors during the event, about 70 per cent of them from abroad. It will provide a strong impetus to overall economic activity in Dubai, which is chiefly led by tourism, aviation and infrastructure development," he continued.