Dubai's office market 'on the rise in 2014'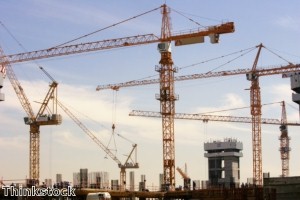 Office occupancy levels in Dubai made an extremely strong start to 2014.
According to a new report by real estate consultancy firm JLL, vacancy rates in the central business district decreased to just 26 per cent during the first quarter of the year. This is because a number of firms have been looking to expand their operations into new space. 
The study found although there were a number of large enquiries, the majority of transactions that took place were relatively small. These typically consisted of property ranging from 400 sq m to 1,000 sq m in size. 
Demand was mainly focused on high-quality office space in prime locations, due to the limited availability within these areas. Single ownership buildings continued to be the most popular, while the desire for firms to move into strata or multiple-occupancy premises was relatively low.
The report expected the office sector would continue to thrive over the coming months, anticipating over 600,000 sq m of space will be brought onto the market by the end of the year. This would increase the amount of available property by nine per cent. It also states developers are planning to add a further 1.5 million sq m of premises by 2016.
Business Bay was judged to be the fastest growing area, accounting for 42 per cent of the new supply entering the market over the next three years. Locations such as Dubai International Financial Centre, Jumeirah Lakes Towers and Silicon Oasis will also witness the completion of development projects during this period.
Meanwhile, the decision to award Expo 2020 to Dubai is expected to further boost the office industry. JLL's study stated: "With around 277,000 jobs estimated to be created by Expo 2020, more multinationals and start-ups are expected to establish offices in Dubai, providing a further boost to the commercial market in the future."
The area around the event site is not surprisingly anticipated to benefit most from an increase in demand. This will be further boosted by established infrastructure facilities such as the Jebel Ali Free Zone and Al Maktoum International Airport.