Dubai to expand African trade and investment ties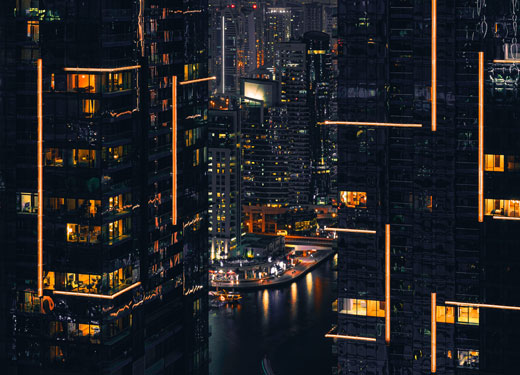 Dubai's key trade authority has revealed it has invested more than US$27 million in expanding bilateral ties with key African countries over the past three years.
Dubai Chamber of Commerce and Industry (DCCI) revealed the scale of the investments during a promotional roadshow that is taking in Nigeria and other key trading partners on the African continent.
Speaking to local reporters, DCCI director of Marketing and Corporate Communications, Rami Halawani, said the investment drive reflected Africa's growing importance to Dubai as a source of tourism, trade and investment.
"Our ambitious international expansion strategy has served us well in terms of promoting bilateral trade and investment and driving interest in Dubai, while attracting foreign businesses and investors to the emirate," he said.
The DCCI currently operates representative offices in Ethiopia, Ghana, Mozambique and Kenya, and was exploring opportunities for expansion into Nigeria, Angola, Uganda and promising Central African markets.
According to DCCI data, trade between Dubai and Africa has risen more than 700% since 2002, while from 2008 to 2013, bilateral trade between the two partners grew by 141% to $25 billion.
The UAE was the second largest capital investor in Africa worldwide and the largest in the Middle East in 2016, with investments totalling $11 billion, according to fDi Intelligence. By comparison, the total value of investments from fifth-placed Saudi Arabia was $3.8 billion. The UAE is also Africa's biggest trading partner in the Gulf.
In turn, African firms view Dubai as a crucial location for establishing and maintaining a regional presence while working to attract capital to their home markets. According to government data, the total number of African businesses registered with Dubai Chamber now exceeds 17,000, up from just 7,000 in 2012.
"Dubai is well-positioned to serve as a gateway for African companies that are looking for growth opportunities and easy access to expand their footprint in the GCC, Asia, and Europe," commented H.E. Hamad Buamim, DCCI president and CEO.