Dubai property 'proves to be attractive venture for Indian investors'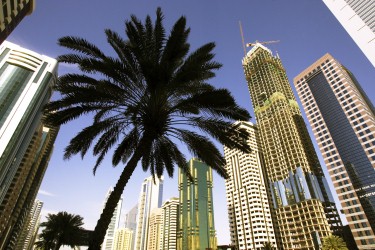 Buyers originating from India have topped the list of non-Arab investors in Dubai's real estate market, according to data released by the Dubai Land Department (DLD).
While the relatively short distance between the UAE and India is in some part responsible for Indian investors' appetite for property in the emirate, analysts believe the market's strong capital gains, lucrative yields and safe haven status have more to do with it.
Ravi Sinha, chief executive of Track2Media, told Emirates 24/7 that he isn't surprised at the data released by the DLD.
He said: "Even in India, projects that have tried to replicate the best of Dubai properties in terms of design, architecture and aesthetics have been top picks for buyers.
"Besides, Dubai-based engineers and architects have been in demand for the construction of skyscrapers across Indian cities."
He added that the emirate's international reputation and credibility as a global hub for business and leisure work is in its favour, as many Indian investors are seeing this as a way to achieve the highest rental yields possible when they purchase property.
Buyers from the country have always been among the top nationalities to snap up real estate in the UAE, with their love of Dubai, high levels of transparency in the sector and the promise of a better quality of life helping them to make the decision to invest.
It's likely that the emirate will see even more interest from Indian investors due to a change in the law of their own country, which saw the Reserve Bank of India double foreign exchange remittance limit to  $250,000 (£159,371) per person, making it easier for nationals to buy property abroad.
Delhi-based businessman Nitin Goyal, who purchased property in Dubai himself last year, told Emirates 24/7 that the leadership of the UAE is impressive, as it has resulted in spectacular growth and development in the emirate.
He said: "Dubai not only boasts world-class structures, but with its cosmopolitan culture, security is also guaranteed. Its future is also promising [as it gets set] to host Expo 2020."