Dubai Mega Projects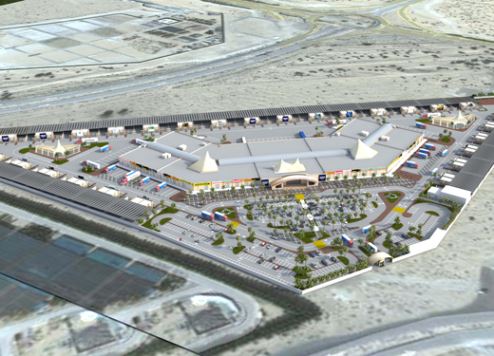 From a vertical city to giant steps, the emirate is forging ahead with leading-edge developments that secure its status as one of the most innovative – and sustainable cities in the world
Six major urban projects were given the green light by Sheikh Mohammed bin Rashid Al Maktoum, Vice President and Prime Minister of the UAE, and Ruler of Dubai, earlier this month.
They are all part of a plan to make Dubai a green and sustainable city by 2021.
The projects, which are being managed by Dubai Municipality, focus on culture, sport, industry and services.
They include a Vertical Industrial City, a new convention centre, Safari Gulf, the Dubai Stairs, the Hardware, Bicycles and Green Building market, and a less glamorous but much-needed modern sewage system.
Sheikh Mohammed has said he considers all six projects "necessary and strategic" for the future of the nation. Here's a run-down of what to expect:
Vertical Industrial City
Spanning some 280 hectares, the new Vertical Industrial City project will be built in the Al Layan area of Dubai. It will feature industrial, residential and hospitality elements alongside a business park.
Gulf Safari
This 100-hectare Safari Gulf complex will boast several golf course and a training academy, according to state news agency WAM. The development will be "open to everyone with a fee to be set by Dubai Municipality".
Convention Centre
Spread across five hectares in the Jaddaf area of Dubai, the Convention Centre project includes a 10,000-capacity main hall – named Rashid Hall – several smaller halls, two hotels and offices. It will also include car parking for 2,000 vehicles. It will occupy the same site as the new Mohammed Bin Rashid Library – the AED1 billion book-shaped venue that is expected to open next year. It will hold more than 1.5 million volumes, one million audio books and two million e-books, making it the world's largest electronic collection and the biggest library in the Arab world.
"We want a dynamic library that will reach you before you reach it and which encourages you to start reading from childhood while supporting you as a scientist, researcher or specialist when older," said Sheikh Mohammed. "The library will be a compound for books, a community for readers and writers, and an association for content, culture and thinkers."
Dubai Stairs
Dubai Stairs is a cultural and sport project, also spearheaded by Dubai Municipality, with 500 stairs "symbolising the challenges and progress of Dubai". The location of the project has not been decided, but the landmark will be used as a venue for sports and events and is expected to be 100 metres high – as tall as a 25-storey building.
The Hardware and Bicycles market
This will be built in the Warsan area of Dubai and cover some 11 hectares. It will feature 100 shops and 53 bicycle showrooms, as well as a section for the sales of construction materials and four solar power generation panels. It is set to be completed by end of September 2016.
Sewage project
Dubai Municipality will also build an extensive network of sewerage tunnels by 2020, which will render the current 121 pumping stations used across the city obsolete. The tunnels will be four to six metres deep and will be able to last for up to 100 years. It is hoped the project will help Dubai reduce carbon emissions and boost energy saving by 30%, according to WAM. It is slated for completion in 2020.