Dubai launches Clean Energy Strategy 2050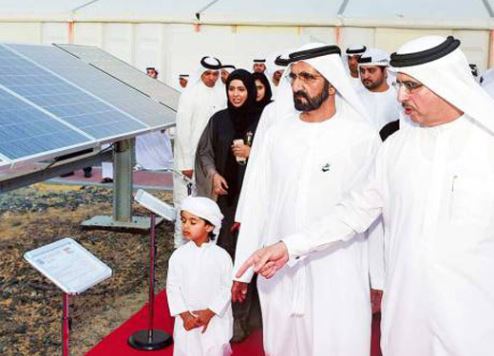 Dubai has revealed ambitious plans to position itself as a global leader in renewable energy.
Sheikh Mohammed bin Rashid Al Maktoum, Vice President and Prime Minister of the UAE and Ruler of Dubai, launched the Dubai Clean Energy Strategy 2050 earlier this week, which will see AED100 billion invested in a Green Fund.
His Highness unveiled the green energy blueprint as he inaugurated the second phase of Dubai's Solar Park, which will receive another AED50 billion by 2030.
He also disclosed plans for a brand new free zone, Dubai Green Zone, which will attract research and development centres, as well as companies specialising in clean energy.
The Dubai Clean Energy Strategy aims to generate 7 percent of Dubai's energy from clean energy sources by 2020. It will increase this target to 25 percent by 2030 and 75 percent by 2050.
In order to meet these targets, the AED100 billion Dubai Green Fund will provide "easy loans for investors in the clean energy sector" at lower interest rates, said Sheikh Mohammed.
The Mohammed bin Rashid Al Maktoum Solar Park is considered the largest of its kind in the world and will produce 5,000 megawatts by 2030.
Solar energy will account for 25 percent of the emirate's power requirements, gas 61 percent, while nuclear and clean coal will account for 7 percent each.
Sheikh Mohammed also recently inaugurated the building works for the DEWA Innovation Centre, which includes a group of research and development laboratories dedicated to clean energy with AED500 million invested in the project.
"The strategy aims to provide 75 percent of the emirate's energy through clean energy sources by 2050, reflecting our commitment to establish a sustainable model in energy conservation which can be exported to the whole world, and support economic growth without damaging the environment and natural resources," he said.
"Our goal is to become the city with the smallest carbon footprint in the world by 2050."