Dubai: Investment Central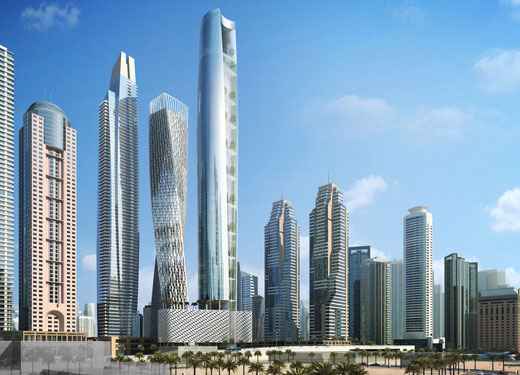 Dubai has established itself as one of the world's premier hotel investment destinations, thanks to a booming tourism industry and bustling business environment
As one of the world's most popular tourism destinations and business hubs, Dubai has earned a formidable reputation as one of the hottest hotel investment destinations on the planet.
Already the world's fourth-most visited city according to MasterCard data, accelerated growth in tourism arrivals places Dubai on track to claim the number one position by the mid-2020s.
According to the latest statistics issued by Dubai Tourism, 8.36 million people visited the city in the first half of 2019, representing a 3% increase compared to the same period in 2018. The result places Dubai on track to reach its target of 20 million visitors next year, when it will open the doors to the region's first World Expo, and 25 million by 2025.
Despite the ongoing pressure exerted on regional economies – and government budgets – as a result of low oil prices, Dubai's business environment remains incredibly robust, thanks to an ambitious and long-standing economic diversification strategy.
Dubai's Department of Economic Development (DED) issued a record 14,737 new commercial licenses to start-up businesses in the first half of 2019, or about 81 a day. In the same period, 73,404 companies renewed their operating licences.
Dubai International Financial Centre – the region's largest financial hub – also revealed the number of major international firms with an onsite presence rose 11% in the first half of the year, bucking a global downsizing trend that has impacted rival financial hubs such as Singapore and London.
In fact, foreign direct investment in Dubai's economy is now at a record high. In 2018, the emirate attracted $10.48bn in foreign capital, marking a 41% year-on-year increase. In a recent interview, Fahad Al Gergawi, the CEO of Dubai Investment Development Agency (Dubai FDI), said he expected this number to rise again in 2019, with investors from some of the world's biggest economies including the USA, UK, France, India and China, forecast to account for more than 50% of total investment combined.
Dubai's reputation as the Middle East's top tourism and business destination continues to drive growth in the city's hotel industry.
Already the region's biggest hotel market, further expansion will soon establish it among the world's premier cities – such as London, Paris, Singapore and Hong Kong – in this respect.
As of July 2019, Dubai's total hotel guestroom inventory stood at 118,209 across 711 establishments, according to Dubai Tourism data. This compares to 111,332 across 700 hotels at the same time last year.
The number of occupied room nights reported by all hotels in the year to July was 18.09 million, compared to 17.24 million 12 months earlier. Dubai's average hotel occupancy rate for the first six months of 2019 stood at a highly respectable 76%.
To put these figures into perspective, Abu Dhabi welcomed just 2.5 million hotel guests in the first half of the year, despite boasting a guestroom inventory of 33,000.
Opportunities abound for savvy international hotel investors looking to capitalise on Dubai's remarkable economic growth and popularity as an international tourism destination.
As one of Dubai's leading hotel developers, The First Group's growing pipeline of upper midscale properties is second to none. Ciel, its flagship luxury hotel currently under development in the heart of Dubai Marina, represents an unrivalled investment opportunity. The world's tallest hotel upon completion, Ciel will reach a height of 345 metres and will house 1,209 luxury suites and serviced residences.
Featuring contemporary interiors and a remarkable glass observation deck providing stunning 360-degree vistas across Dubai Marina, The Palm Jumeirah and the Arabian Gulf, Ciel is set to become one of this iconic precinct's great landmarks.
To learn more about The First Group's portfolio and the incredible investment opportunities available in Dubai's thriving hotel sector, download a copy of our free and exclusive Dubai Hotel Investment Report here: https://bit.ly/2ZkxOj3