Dubai chosen as regional hub for sustainable energy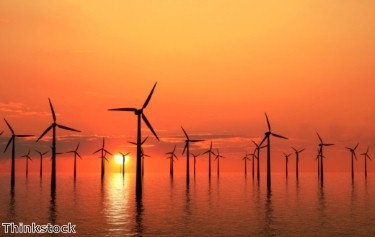 Dubai has been chosen as a regional hub for promoting sustainable energy use in the Middle East and North Africa. 
The Dubai Supreme Council of Energy has signed an agreement with the United Nations Industrial Development Organisation (UNIDO) that will see the emirate serve as the focal point for research and development in this important area. 
This decision is further evidence of the city's ambition to be at the forefront of major developments in all sectors ranging from entertainment through to the environment.
Saeed Mohammed Al Tayer, vice-chairman of the Dubai Supreme Council of Energy, stated: "These efforts support the direction of Dubai, the UAE, and the region as a whole to increase dependence on renewable and clean energy."
He added the development supports the Dubai Plan 2021, which aims to establish Dubai as a sustainable city. 
Pradeep Monga, special representative of the director general of UNIDO on energy and director of the organisation's energy branch, commented: "We are honoured to collaborate with the Dubai Supreme Council of Energy, which is emerging as a regional and global leader in the field of clean energy."
The new centre will be the first of its kind in the Middle East and North Africa that focuses solely on sustainable energy technologies and services. It will help researchers bring innovations in this area to market through a combination of training, mentoring, showing researchers how to access financial resources and linking them with regional and global markets.
Dubai is currently working towards the Dubai Integrated Energy Strategy 2030, which aims to diversify its energy mix so that there is a greater reliance of a variety of sources, such as natural gas, solar, clean coal and nuclear power.