Buying a property in Dubai 'now easier for Indians'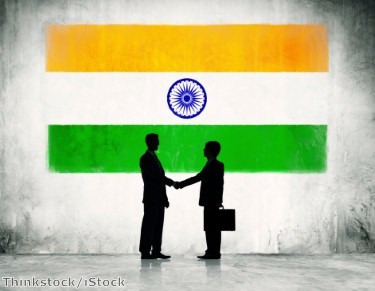 The Reserve Bank of India (RBI) has doubled its foreign exchange remittance limit, meaning it is now easier than ever before for Indian investors to purchase property in Dubai.
Now, the remittance limit is $250,000 (£159,371) per person, meaning a family of four can remit as much as $1 million every year to invest in overseas assets.
Earlier this year, Raghuram Rajan, governor of the RBI, made the announcement that he intended to relax the rules regarding currency remittance limits when he revealed his monetary policy review in January.
He explained that the regulations were made less stringent following a review of the outlook for the external sector and the decision was an exercise in macro prudential management - an approach that aims to mitigate the risk of the financial system as a whole.
The RBI also asked the government to include various remittances that an individual is allowed under foreign exchange management under this limit, including donations, gifts, and exchange facilities for those looking for work overseas and to help relatives living overseas.
Before the central bank requested this change to the rules, the above was in addition to other limits available for private and business travel, studying abroad, and medical treatment. Improvements made to the country's foreign exchange reserves have emboldened the RBI to increase the limits.
Mr Rajan notes that the fall in the price of oil was financed by net capital inflows, mainly in the form of buoyant portfolio flows. Support has also been provided by foreign direct investment inflows and external commercial borrowings.
"Accordingly, there was accretion to India's foreign exchange reserves to the tune of $6.8 billion in the third quarter," he explained.
This means that Indian investors are now well placed to take advantage of all the benefits Dubai's real estate market has to offer, such as healthy rental yields and robust occupancy rates.