The First Group: Enriching young lives in India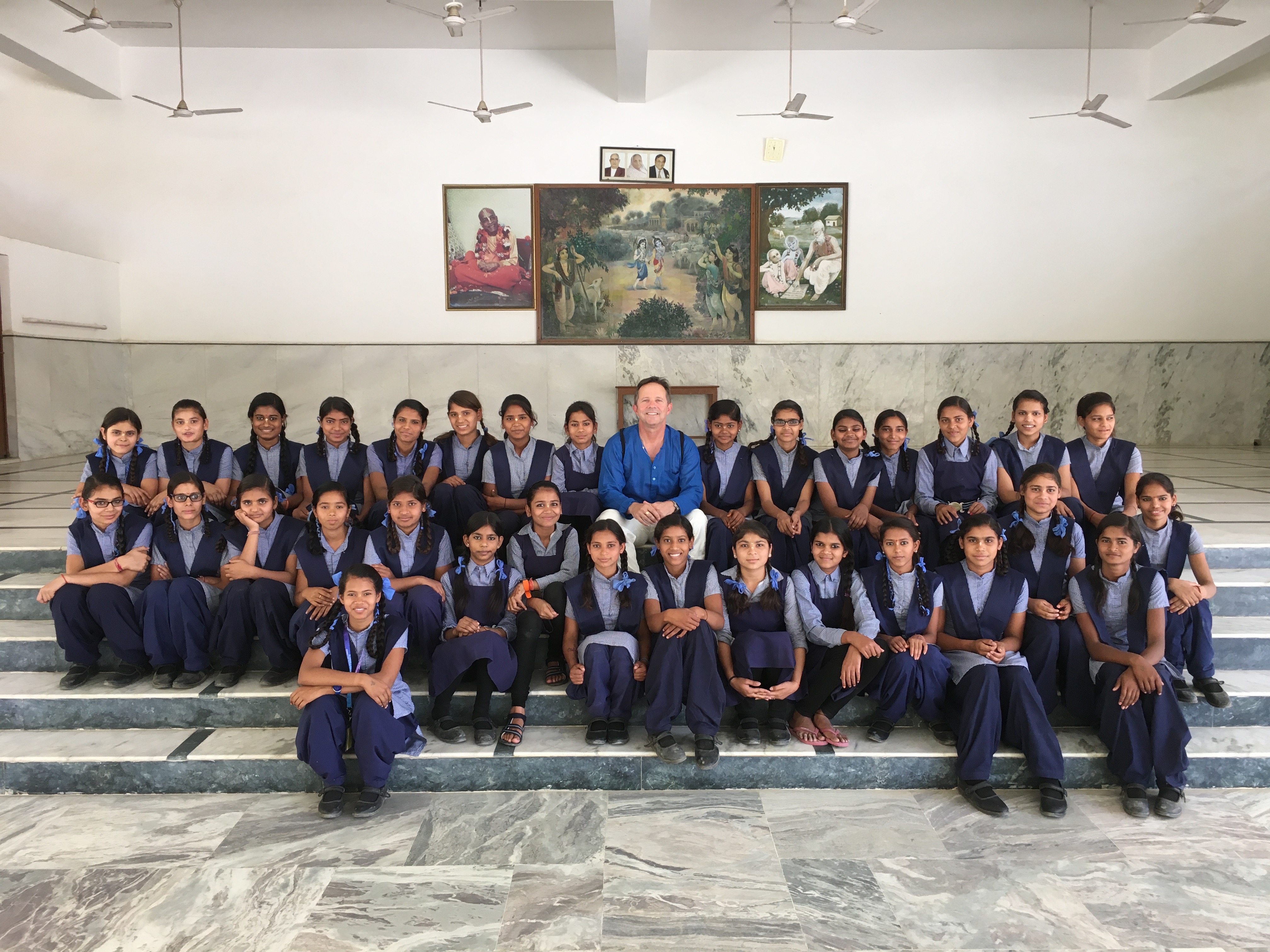 Having built a formidable reputation delivering strong and consistent financial returns to its international clientele, The First Group – the UAE's leading firm specialising in upscale hotels, lifestyle-focused hotels, and international property investments – is also becoming increasingly well known for its charitable efforts that aim to improve the lives of underprivileged children in communities worldwide.
According to The First Group's co-founder, Danny Lubert, the firm's corporate motto, 'Foundation for Growth', extends to its 'Enriching Young Lives' Corporate Social Responsibility (CSR) strategy, which focuses on providing underprivileged children a brighter future through sustained educational support programmes.
One of The First Group's most important long-term beneficiaries in this regard is the highly respected Food for Life Vrindavan (FFLV), a humanitarian aid organisation that supports the poorest communities in the Vrindavan area to the south of the Indian city of New Delhi.
As Lubert explains, The First Group's partnership with FFLV has provided much-needed educational support to thousands of children over the years.
"FFLV's work has made a monumental difference to the lives of many children located in some of the poorest areas in and around New Delhi," says Lubert, who co-founded The First Group in Dubai in 2005.
"The charity educates more than 1,500 children through its Sandipani Muni Schools project and also distributes around 66,000 meals and provides basic medical care to around 1,000 people every month.
"We are hugely proud to support the organisation's vital work and to help these children gain access to opportunities they would otherwise be denied."
The First Group's charitable donations help pay for vital food and educational supplies for impoverished children enrolled at the school and elsewhere in the region.
"Every year these packets are meant not only as a gift, but also to deliver a message of love and care and to encourage the kids to study," explains school principal Rupa Raghunath Das.
"We thank The First Group from the bottom of our hearts for making this programme successful. The children's smiles belong to the company."
According to Lubert, many of the children currently enrolled at FFLV' Sandipani Muni Schools will also benefit from access to The First Group's Scholarship programme, which identifies and nurtures academically gifted students living in underprivileged communities worldwide and provides them with the necessary financial and mentoring support to pursue a tertiary education.
"The First Group Scholarship programme specifically caters to talented students whose parents never had the opportunity to benefit from a tertiary education themselves," Lubert explains.
"Our goal is to provide these kids with the opportunity to earn a university degree and to use their knowledge and skills to make a really positive impact in their own communities and to help break the cycle of poverty in these areas."
Lubert says that many of The First Group Scholars, as they are known, have gone on to excel in professions ranging from medicine and law to education and community welfare.
"Throughout their education and transition into professional life, we also work with prominent and highly experienced people in the community to act as mentors and to provide them with the benefit of their own experience to help them reach their goals," Lubert explains.
"We believe this helps them not only grow as individuals, but to learn important skills that will hold them in good stead throughout their professional careers.
"At The First Group, we are proud of all the charities we support through our Enriching Young Lives programme. Personally, as the company's co-founder, I find it hugely satisfying to see the difference our work makes to young children around the world in providing them access to opportunities many of us otherwise take for granted."