2,020 days to go until World Expo 2020 kick-off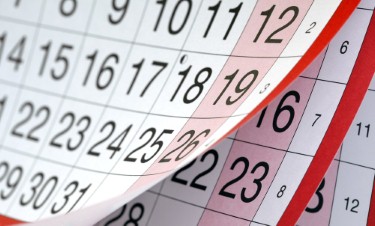 As of today (April 10th), there are just 2,020 days left until the World Expo kicks off on October 20th 2020 in Dubai.
This is a huge milestone as it will be the first time the event has ever been held in the Middle East, North Africa and South Asia (MENASA) region.
More than 25 million visitors, 17 million of which will be from overseas, are expected to descend on the emirate during the Expo's six-month run, which ends April 10th 2021 and coincides with the UAE's 50th birthday celebrations.
The organising committee behind the event have been working hard to market the Expo to the world and the commemorative countdown marker is just one of the initiatives it has developed as part of its overall campaign, which is called 'For Everyone'.
Other projects include interactive experience zones, art installations and exhibitions, as well as offering the public the chance to design the World Expo 2020 Dubai logo.
Reem Al Hashimy, UAE minister of state, board representative of the Dubai Expo 2020 Higher Committee and director-general of the Bureau Dubai Expo 2020, commented: "As we are ready to celebrate this important milestone on the journey to Expo 2020, the opportunity to engage with the people of the UAE and provide platforms to spur meaningful and collaborative discussion around the Expo themes, our value to our community and how Expo 2020 will be for everyone, will hopefully empower people to be actively involved in shaping this event."
Between April 10th and 18th, two state-of-the-art experience zones will be set up at Dubai Mall and the Jumeirah Beach Residence, before they move on to six other emirates within the UAE. 
These installations are designed to take visitors on a journey through the past, looking at the history of the World Expo, all the way back to its beginnings in 1851. It will also demonstrate the importance of the event and the significance of being chosen as the host country.
The zones will engage with visitors through interactive screens and motion-controlled sensor displays, which will work to enhance their awareness of the event in an enjoyable, rather than simply informative, manner.