The First Group elevates the Dubai lifestyle experience with launch of exclusive beach club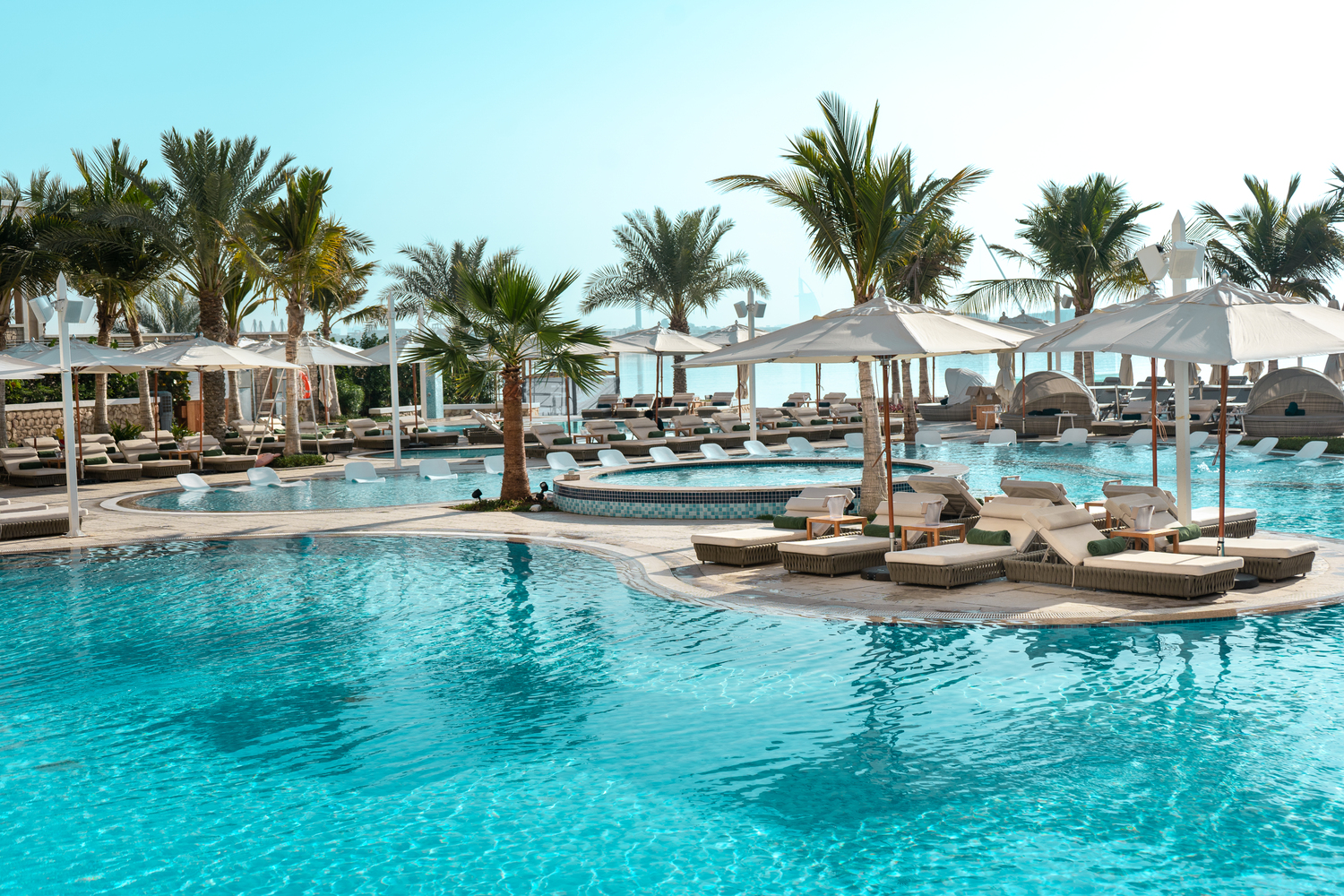 The First Group, an upscale hospitality developer and operator, has opened doors to Soluna Beach Club, a contemporary Mediterranean inspired waterfront experience.
Located at the Balqis Residences in Palm Jumeirah, Soluna Beach Club is an exclusive beach club offering unparalleled experiences to guests of The First Group's portfolio of owned and operated brands, including The First Collection Business Bay and The First Collection Jumeirah Village Circle, Wyndham Dubai Marina, Tryp By Wyndham, Grand Heights, and Citadines Metro Central. In addition, residents of select partner brands such as Balqis Residences and Wyndham Residences The Palm can also enjoy exclusive access to this serene oasis by the sea.
"Dubai has one of the best and most diversified tourism infrastructures in the world, attracting travellers all year round to enjoy the beautiful weather, scenic beaches and shorelines, iconic landmarks, adrenalin-filled adventures and a packed calendar of attractions and entertainment. As this dynamic city continues to evolve, our guests always have something new to explore and can expect unique experiences and an elevated lifestyle every time they visit. Our new beach club Soluna is another exciting addition to Dubai's allure as a top family-friendly destination and builds on our commitment to creating extraordinary moments for our guests," said Rob Burns, CEO, The First Group.
Nestled amid Dubai's breath-taking coastline, Soluna boasts a range of highly recommended homegrown multi-cuisine options, including artisanal pastries at Risen Café and Artisanal Bakery, and contemporary dining at Ènas, which takes diners on a journey from the Grecian islands to the Eastern Mediterranean. A daily beach and poolside menu is also available, along with a trendy food truck.
Dubai's hotel sector is rapidly growing as a lucrative investment destination, fuelled by its strong tourism and status as the Middle East's most advanced and well-connected business and lifestyle hub. The industry saw a strong rebound in tourism in 2022, with the average occupancy rates recorded at 73 per cent – one of the highest in the world – due to an influx of tourists after the revival of travel and opening of international borders.
The First Group, a renowned player in the UAE real estate industry, has been expanding its portfolio to cater to the growing demand for unique lifestyle experiences in the city. With expertise in international hotel investments, property asset management, global investor services, and hospitality and leisure brands, the company offers a distinct and innovative approach to development and specialized services. Its focus on Dubai's fast-growing hotel industry has led to exciting investment opportunities for clients worldwide. With a vast client base from over 146 countries, The First Group has established itself as a reliable partner for those seeking to invest in Dubai's world-class hospitality industry.