First TRYP by Wyndham in the Middle East Announced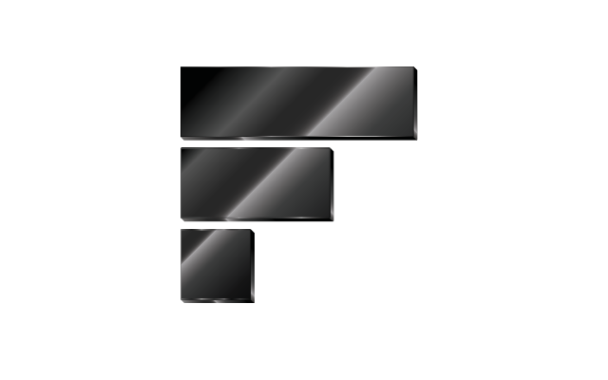 Expands company's portfolio of brands in the Middle East to six
DUBAI (August, 2013) – The First Group and Wyndham Hotel Group, the world's largest hotel company with approximately 7,380 hotels and part of Wyndham Worldwide Corporation (NYSE: WYN), today announced plans for the first TRYP by Wyndham® hotel in the Middle East, following the signing of a management agreement with Omega I, a subsidiary of British-owned developer The First Group. The announcement, which will see a 672- room TRYP by Wyndham developed in Dubai's prestigious TECOM district, comes just two months after the two companies revealed plans to introduce the first Wyndham Hotels and Resorts® property to the U.A.E. in the exclusive Dubai Marina.
Through the opening of the TRYP by Wyndham Dubai, Wyndham Hotel Group will be able to offer travellers an even greater choice of experiences and price points in the Middle East with over 30 hotels across six brands. These range from the luxurious upper-upscale Wyndham Grand Regency Doha and upscale Wyndham Dubai Marina, to the cosmopolitan flair of the upper-midscale TRYP by Wyndham Dubai, stylish and comfortable Ramada® hotels in locations including Dubai, Beirut, Manama, Muscat and Jeddah, as well as comfortable economy options under the Howard Johnson® and Days Inn® brands, including the recently opened Days Hotel Olaya in Riyadh. In addition, the company recently announced plans to introduce the iconic Super 8® brand to Saudi Arabia.
"With such a diverse portfolio of brands Wyndham Hotel Group offers a unique breadth of choice for our guests as well as the opportunity to benefit from Wyndham Rewards, the world's largest hotel loyalty scheme by number of participating hotels," said Rui Barros, Wyndham Hotel Group's senior vice president and managing director for Europe, Middle East and Africa. "We are thrilled to be continuing to deliver these choices through strong partnerships with companies such as The First Group, who share our ambition and passion for creating great guest experiences for both business and leisure travellers around the world."
With 672 guest rooms including 24 suites, the four-star TRYP by Wyndham Dubai is currently planned to be the largest TRYP by Wyndham hotel in the world. Located in the heart of the Al Barsha South business district, the hotel will be within easy reach of attractions including Mall of the Emirates and Palm Jumeirah. The brand's "Own the City" culture, which openly displays passion for guests and for the cities in which TRYPby Wyndham properties are located, aims to help guests make the most of their travels. A concierge, on-site parking and nearby metro station will all ensure guests can fully explore all that the bustling city of Dubai has to offer.
"We are delighted about what our expanding partnership with the Wyndham Hotel Group will mean for our owners," commented The First Group's Joint Chairman and Co-founder, Danny Lubert. "Thanks to Wyndham's extensive global reach, we know this collaboration will have an impact on the success of our hotel properties, in turn spelling higher demand and occupancy levels and great returns for our investors."
"We are really excited about what the future holds for The First Group and the Wyndham Hotel Group," agreed Gary Shepherd, co-founder and joint-chairman of The First Group. "We have no doubt that as our own portfolio expands, our relationship with Wyndham Hotel Group will continue to grow."
Facilities at the TRYP by Wyndham Dubai will include 2,000 square feet of meeting space, a spa and gymnasium and a wide variety of food and beverage outlets including all-day dining and speciality restaurants, as well as a coffee shop, lounge area and bar. With construction already underway, the hotel is anticipated to open at the end of 2016, with it, creating some 500 jobs in the city. The hotel will be managed by Wyndham Hotel Management, Inc., or one of its affiliates, adding to Wyndham Hotel Group's growing portfolio of managed hotels around the world.
Guests staying at the hotel who are members of Wyndham Rewards®, the free-to-join guest loyalty programme of TRYP by Wyndham and parent company Wyndham Hotel Group, can earn valuable points during their stay. Points may be redeemed for a wide variety of reward options including free hotel stays, air travel, gift cards for leading retailers and restaurants and more. Information is available at www.wyndhamrewards.com.
About TRYP by Wyndham TRYP by Wyndham®, part of the Wyndham Hotel Group family of lodging brands and parent company Wyndham Worldwide Corporation (NYSE: WYN), represents over 100 hotels and 14,000 rooms across Europe and the Americas. The brand currently caters to business and leisure travelers in cosmopolitan cities including Madrid and Barcelona in Spain; Paris, France; Lisbon, Portugal; Frankfurt and Berlin, Germany; Buenos Aires, Argentina; Sao Paulo, Brazil; and New York City. Reservations and information are available by visiting www.tryphotels.com. Travellers have the opportunity to earn and redeem points through Wyndham Rewards®, the brand's guest loyalty programme, which can be joined for free at www.wyndhamrewards.com.
About Wyndham Hotel Group: Wyndham Hotel Group, part of the Wyndham Worldwide (NYSE:WYN) family of companies, is the world's largest hotel company with approximately 7,380 hotels and over 631,800 rooms in 66 countries under 15 hotel brands: Wyndham Hotels and Resorts®, Ramada®, Days Inn®, Super 8®, Wingate by Wyndham®, Baymont Inn & Suites®, Microtel Inn & Suites® by Wyndham, Hawthorn Suites by Wyndham®, TRYP by Wyndham®, Howard Johnson®, Travelodge® and Knights Inn®. In addition, the company has licence agreements to franchise the Planet Hollywood Hotels, Dream® and Night® brands and provide management services globally.
All hotels are independently owned and operated excluding certain Wyndham, Hawthorn Suites by Wyndham and TRYP by Wyndham hotels, as well as certain Ramada, Days Inn and Super 8 hotels outside of the U.S.A., which may be managed by one of the affiliates of Wyndham Hotel Group.
About Wyndham Rewards: Wyndham Rewards®, the guest loyalty programme of Wyndham Hotel Group, is the world's largest hotel loyalty programme as measured by number of participating hotels and offers nearly seven million active members the chance to earn and redeem points for stays at nearly 7,000 hotels throughout more than 50 countries worldwide.
In addition to free stays, members may redeem their points for hundreds of reward options. For more information, visit www.wyndhamrewards.com.
About The First Group: The First Group is an internationally acclaimed British owned global property development company based in Dubai, specialising in delivering property solutions to meet the demands of the international property investor market. The group has a proud history of over 25 years'experience and success and offers innovative and unparalleled hotel and property investment opportunities in the U.A.E. and Africa. With offices spanning Dubai, Moscow, Almaty, Kazan, Astana, Abuja and Lagos, The First Group continues to produce and develop bespoke property investments in some of the world's most desirable locations. The First Group has become one of the leading property development companies in the region, amply demonstrated by a collection of CNBC Arabian Property Awards for design, architecture and marketing and Consulate General Russian Federation of Dubai and Northern Emirates Award for Best Real Estate Developer 2013. For more information visit www.thefirstgroup.com.
About The First Group Asset Management (TFG Asset Management): The First Group's Asset Management is dedicated to dealing with every aspect of a completed development, to ensure investors enjoy maximum returns on their property. Once a project is complete, the TFG Asset Management team takes over from Client Services to manage the entire rental process, including marketing, tenant liaison, guaranteed leasing, contracts and finances, whilst also working in partnership with hotel management companies such as Wyndham Hotel Group.