Dubai on track to become leading global hub for innovation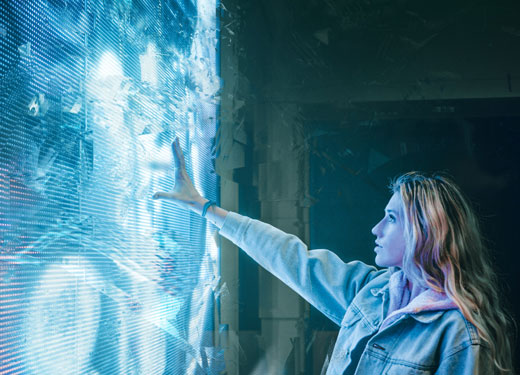 Dubai has taken another step towards its goal of being recognised as the world's leading hub for innovation and entrepreneurship, with the opening of the inaugural International Innovation Forum in the city this week.
The event, which is being hosted by the Ministry of Economy and Dubai Customs as part of the annual Innovation Week, provides a platform for innovators and inventors to showcase their ideas to representatives from local research centres, business incubators and private enterprises.
Forty innovation projects are being put under the microscope at this year's event, with applications based on Artificial Intelligence, Internet of Things (IoT) and other cutting-edge technologies being assessed by experts.
Speaking at the opening of the forum, Ahmed Mahboob Musabih, director general of Dubai Customs, said the event reflected the UAE's commitment to fostering creativity and innovation.
"Dubai Customs launched 44 innovations last year, taking the total number of innovations to 205 from 2012 till 2019," he said. "Also, the department won 110 recognitions in the fields of excellence, innovation and creativity, including 94 international awards and 16 local awards. 2019 saw Dubai Customs winning 17 awards, including the award for the best institution in innovation globally, along with a 6-star rating from the European Foundation for Quality Management," he added.
Dubai's efforts to position itself as a leading hub for innovation received a major boost in January, with the launch of a new AED1 billion Dubai Future Economy Fund designed to attract firms that can "power Dubai's future growth", according to a government statement.
Dubai authorities also revealed plans to establish a new precinct encompassing DIFC, Emirates Towers and Dubai World Trade Centre, which will be known as Dubai Future District. The precinct will house a future economy research centre and facilities supporting start-up businesses and entrepreneurs.
In a bid to attract fresh talent from across the world, authorities will issue five-year residency visas to entrepreneurs and provide access to subsidised accommodation in designated areas of the city.
The initiatives are designed to help Dubai boost the value of its non-oil foreign trade to AED2 trillion by 2025.