Youths believe World Expo will improve Arabs' image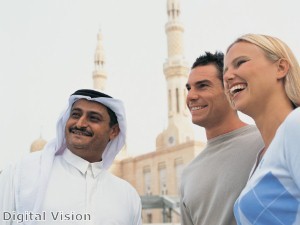 Young Arabs believe the World Expo 2020 will work to improve the globe's perceptions of the Arab world, according to new research.
Findings from the '6th Annual Asda'a Burson-Marsteller Arab Youth Survey' found that 89 per cent of the respondents agreed that the event will have a positive effect.
The study polled 3,500 Arab national men and women aged between 18 and 24 in living in Gulf Cooperation Council (GCC) countries, including Iraq, Egypt, Jordan, Lebanon, Libya, Tunisia, Morocco, Algeria, Yemen and Palestine.
When the respondents were asked if they felt the UAE's successful bid to host the World Expo in six years would positively impact the way other countries viewed the Arab community, 62 per cent believed it would, while 27 per cent thought it could possibly achieve this. Only four per cent suggested it wouldn't have any impact and seven per cent said they had no idea.
Last year, the UAE won the privilege of hosting the event, which will take place in Dubai in 2020.
The country managed to ward off competition from the Brazilian city of Sao Paulo, Yekaterinburg in Russia and Izmir in Turkey. The Expo will take place over six months and is expected to attract upwards of 25 million visitors from around the world, while simultaneously creating 277,000 new jobs in the UAE.
Sunil John, chief executive officer of Asda'a Burson-Marsteller, said: "The UAE's success with Dubai becoming the first city in Menasa (Middle East, North Africa and South Asia) to host Expo 2020 marked a clear turning point in its vision to become a leading global city and is a true mark of the world's confidence in Dubai to be able to host world-class events that celebrate its unique mix of cultures, its world-class infrastructure and its clear vision for the future.
"It is optimistic to see that the region's youth expect the global event to have a positive effect on the region and its international image."