Young Arab entrepreneurs inspired by Dubai's success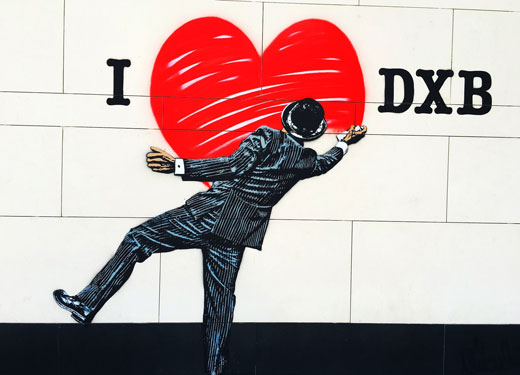 Dubai's reputation as a global hub for innovation has made it the region's most popular destination among young Arabs to live and work
Dubai and the UAE's reputation as the region's leading destination for young entrepreneurs has been proven yet again, with the latest Arab Youth Survey declaring the Emirates the most desirable place to live for young people in the Middle East.
The report, which surveys young Arabs about a range of issues affecting their futures, found that 44% of respondents said they would like to live and work in the UAE, citing the country's amazing job opportunities, safety and generous salary packages.
Forty-two percent of regional respondents also chose the UAE as the country they'd most like their own to emulate. The UAE has topped this poll every year since 2012.
Commenting on the report's findings via his Twitter account, Sheikh Mohammed bin Rashid Al Maktoum, Vice President and Prime Minister of the UAE and Ruler of Dubai, said the UAE would always welcome young Arabs keen to contribute to the country and the region's prosperity.
"My message to them is the UAE was [and] will always be your country, a part of a beautiful Arab world that will continue prospering with your energy [and] aspirations," Sheikh Mohammed wrote.
The report cited the UAE's economic transparency and growing reputation as a global hub for innovation and entrepreneurship as other reasons for its popularity.
Dubai-based start-ups Careem and Souq.com, which have recently been the subject of multi-billion-dollar takeover deals by overseas-based investors, were highlighted as prime examples of what can be achieved by entrepreneurs working and living in the city.
UAE authorities, in a bid to further enhance the country's reputation as the region's most dynamic economy, will this year begin offering investors, entrepreneurs and highly-skilled workers the option of applying for 10-year residency visas, while also allowing 100 percent foreign ownership of new businesses being set up in the country.
Previously, 100 percent foreign ownership was restricted to freezones located across the UAE.
Authorities will offer longer visa options for students studying at UAE universities to encourage them to forge post-graduate careers in the country.
"The UAE will remain a global incubator for exceptional talents and a permanent destination for international investors," commented Sheikh Mohammed on the development in 2018.
Dubai itself has become a major hub for start-ups and Arab entrepreneurs seeking a foothold to expand into regional and global markets.
Much of this success can be attributed to generous funding packages offered by Dubai's authorities to help establish the city as a global hub for innovation. In 2016, Sheikh Mohammed launched the $270 million Future Endowment Fund, which was designed to encourage tech entrepreneurs to establish their businesses in Dubai.
A major component of the initiative is the Future Accelerators Programme, which invites candidates from across the world to pitch their ideas with a view to incubating them in Dubai. The programme has attracted more than 4,000 applications since its launch two years ago, with 65 candidates being selected to take part in a nine-week intensive programme. Almost 50 candidates have since gone on to sign Memorandums of Understanding with the Dubai government to trial their technologies with key ministerial departments.
"The programme offers an ideal platform to forecast and plan for the future as it gathers the world's brightest minds and most innovative companies to join hands with government and semi-government entities in the UAE and address challenges in key sectors using cutting-edge technologies," commented Khalfan Belhoul, CEO of Dubai Future Accelerator.
Dubai SME, the government department charged with fostering growth in the city's small- to medium-business sector, also provides funding and support to start-up businesses and entrepreneurs. Last year, the organisation provided $27 million in funding to more than 4,200 Emirati entrepreneurs, up 32% compared to 2017, while the monetary value of the incentives provided was up 63% compared to a year prior.
Dubai SME also revealed the number of entrepreneurs that enrolled in training and development programmes provided by the organisation rose 163% year-on-year in 2018 to reach a total of 5,767.
Commenting on the results, Abdul Baset Al Janahi, CEO of Dubai SME said: "Since its inception in 2002 Dubai SME has pursued a clear strategy towards translating the directives of His Highness Sheikh Mohammed bin Rashid Al Maktoum, UAE Vice President and Prime Minister and Ruler of Dubai, to enable the citizen to be part of the economic development process and a true patron of the State. True to this spirit we strive to support entrepreneurship and develop the SME sector in Dubai, which is the backbone of the emirate's economy."