Wyndham Worldwide continues to slash carbon emissions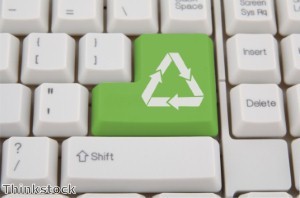 Bosses at Wyndham Worldwide have confirmed the company managed to slash its carbon emissions by nearly 12 per cent per square foot of its operational assets in 2012.
The company - which will run the Sky Central Hotel in Dubai - wants to trim its carbon footprint by 20 per cent by 2020 and it seems to be on track to achieve this.
Members of the Dubai government are constantly urging developers and hotel owners to do more to greenproof their buildings and Wyndham has certainly taken this message on board.
On releasing its third annual Sustainability Report, the company said that being environmentally-friendly is 'good for business'.
Chairman and chief executive officer at Wyndham Worldwide Stephen Holmes insisted it has taken a great deal of effort to reach this landmark.
'This latest milestone of meaningfully reducing our carbon footprint is the result of collaboration across our organisation, including our associates, suppliers, customers and business partners, who together continue to develop ideas with incredible potential and transform them into tangible results,' he commented.
Wyndham is also hoping to reduce its water consumption by 20 per cent by the end of the decade.
With more than 7,410 hotels across its global portfolio, Wyndham has a lot of work to do to ensure all of its assets are running as efficiently as possible.
The company is looking to expand its presence in the Middle East and bosses are particularly excited about working alongside The First Group on the Sky Central Hotel development, which will be renamed TRYP by Wyndham once it is up and running.
Rui Barros, Wyndham Hotel Group's senior vice president and managing director for Europe, Middle East and Africa, said the two organisations share an 'ambition and passion for creating great guest experiences for business and leisure travellers around the world'.
The four-star complex will have 672 rooms and is located in the heart of the city, with easy access to the Mall of the Emirates and Palm Jumeirah.